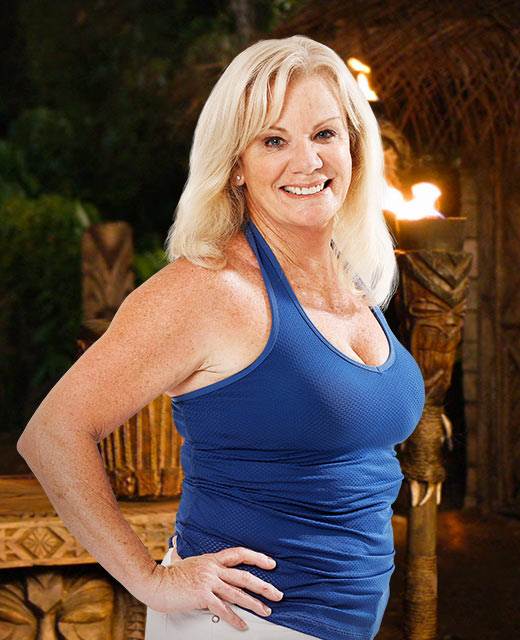 Sue
Age: 59
Occupation: Retired Customs Officer
NSW: WA
Wife, mother of six and grandmother of 17, Sue worked as a customs officer for 29 years. She completed various physical activities and adventures like boarding a small craft in high seas, while sitting on the back of an open ramp airborne Hercules aircraft taking photos and patrolling in crocodile-infested remote areas.
Very intuitive from her days as a customs officer, Sue says she knows when she is being lied to and will not tolerate dishonesty from her fellow tribe members.
Sue is excited to be one of the older competitors on the island. "I have been pushed out of my comfort zone many times throughout my career through various duties and this is the icing on the cake for me. It will push me to my limits being nearly 60 but I thrive in these conditions. I'm really looking forward to it."
Since retiring, Sue has taken up personal training. She does F45 training five days a week, walks five kilometres a day and plays social golf with her girlfriends every Thursday.