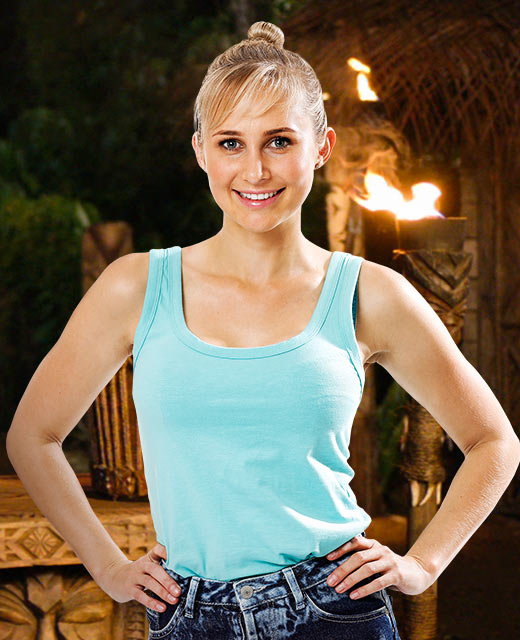 Jennah-Louise
Age: 27
Occupation: Law Graduate
State: NSW
An adrenaline junkie who loves to push her own limits, Jennah-Louise is a politics and law graduate who recently left her corporate job at an accounting firm to pursue her dreams.
Highly competitive, Jennah-Louise takes pride in her mental and physical toughness. She has been a canyoning guide and enjoys rock climbing, abseiling and skydiving.
In 2015, she was the only woman to take part in a Commando Tough event: for 24 hours she didn't sleep or eat and did continual commando style exercises.
She says: "It was an incredible personal achievement for me. This event was only 24 hours, but moving past those mental barriers that tell you to stop and quit, I assume, will be similar to being on Survivor."
Jennah-Louise devotes a lot of her time to voluntarily working with women's groups and, in general, Maasai communities in remote Kenya. She is a volunteer Board Member for a development organisation, the International Community for the Relief of Starvation and Suffering (ICROSS). ICROSS assists some of the poorest people in the world.
Jennah-Louise is anticipating her fellow castaways will pre-judge her before getting to know her and she is ready for this. "From the outside, most people preconceive me as a ditzy blonde. This is a grand misconception. I can confidently say I will be one of the most physically capable females and one of the most mentally strong people of the 24 contestants."