My name is Goober...
I am a 2 year 4 month old desexed male Neo-Mastiff. My colour is Grey.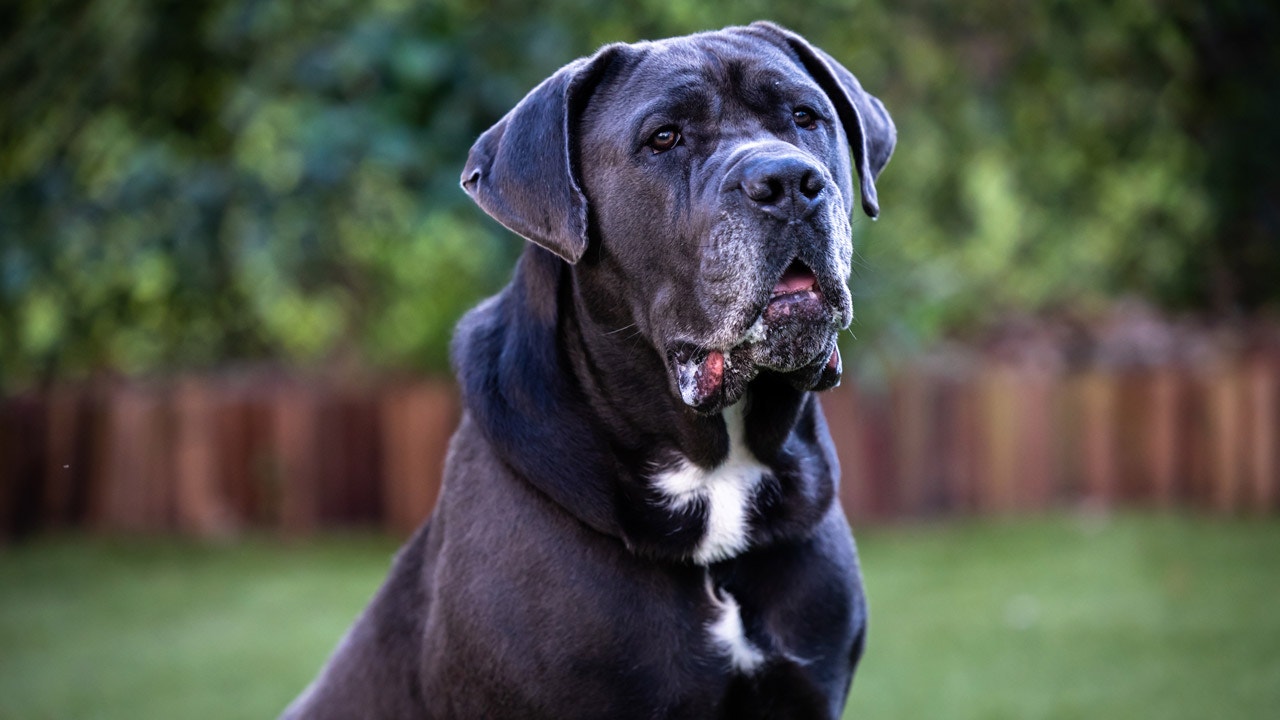 Here's a bit of an insight into my background and personality:
BACKGROUND
Goober came to AWL as a medical surrender with badly injured back legs. He has since made a great recovery and stolen the hearts of everyone at the shelter.
PERSONALITY POINTS
Cuddly, couch potato
A gentleman in the home
Great with kids and other dogs but dislikes birds and flies.
FAVOURITE THINGS
Treat lover – loves his yoghurt on a Lickimat.
Lounging around in the sun on a sofa.
Meeting and playing with new people.
FACTS
His name is Goober
He's just over 2 years old
He's a large Neo-Mastiff
MEDICAL
Desexed and microchipped.
Vaccinated.
Hip dysplasia
Recovering from entropian