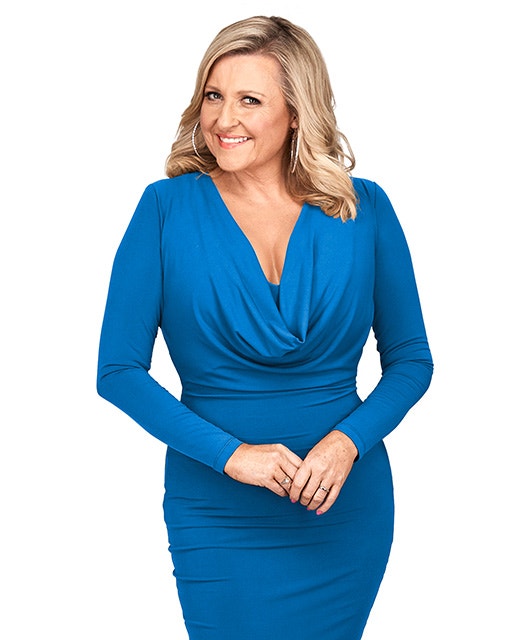 Angela Bishop
Celebrating over three decades at Network 10, Network 10's Entertainment Editor Angela Bishop, has established herself as a prominent identity within the Australian and international entertainment media.
Angela's reputation and credibility is such that she is often called upon by international broadcasters to report on events happening within Australia. Angela has reported on Michael Jackson's Sydney wedding to Debbie Rowe, the wedding of Nicole Kidman and Keith Urban and covered Princess Diana's 1996 tour of Australia where she was invited to interview the Princess.
Her biggest interview to date was with Oprah Winfrey during her Ultimate Australian Adventure. She also scored a rare interview with Borat, the alter ego of comedian Sacha Baron Cohen, that went viral.
In 2014, Angela wrote and presented a behind the scenes look at hit comedy show Modern Family who were filming down under for a special holiday episode and in 2018, she was invited to The Bold and The Beautiful Los Angeles studios to reprise her role as JJ, who she first played when the show filmed in Australia.
Angela's renowned work ethic, integrity and professionalism sees her regularly invited to interview the stars and creators of music, film and television all over the world. Her extensive list of celebrity interviews includes Audrey Hepburn, Julia Roberts, Brad Pitt, Morgan Freeman, Drew Barrymore, Angelina Jolie, Susan Sarandon, Jack Nicholson, Daniel Craig, Cate Blanchett, Sir Anthony Hopkins, Robin Williams, Elton John, Rihanna, Britney Spears and Mick Jagger.
Angela can be seen covering the major red carpet events around the world including the Academy Awards, Golden Globes and Emmy Awards. She is also called upon by movie companies to host Australian premieres and media conferences.
Angela joined Network 10 as a general news reporter in 1989 and in 1994, she was appointed 10's Entertainment Reporter. As well as filing stories for 10 News First, Angela regularly reported on Good Morning Australia with TV legend Bert Newton, and in 1998 became one of the founding cast members of The Panel.