My name is Frnkie...
I've been in the shelter for over 14 days I am an 8-month-old, female staffy, mixed breed. My colour is red.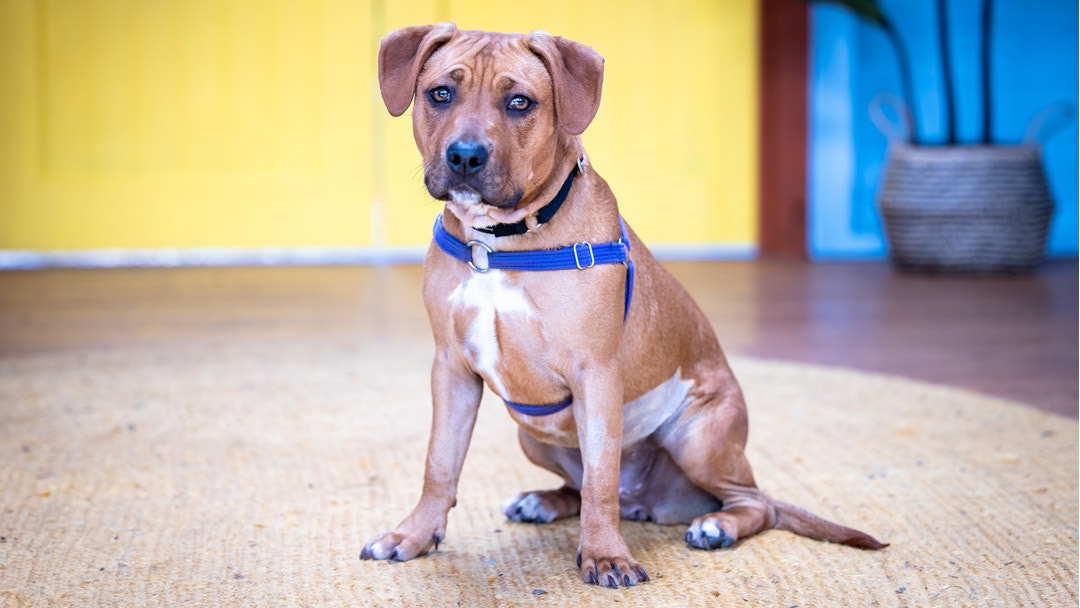 Here's a bit of an insight into my background and personality:
BACKGROUND
Frankie was surrendered to the AWL by her owners who could not afford her medical bills. She was vomiting when she arrived and unable to keep food down, but this has since settled.
PERSONALITY POINTS
Sweet, loving girl
Happy-go-lucky pup who always has a smile on her face
Full of beans and will need ongoing training
FAVOURITE THINGS
Big foodie
Cuddles
Playing in the yard
FACTS
Her name is Frankie
She is 8 months old
She's a staffy mixed breed