After becoming an instant favourite and the number one new show of 2022, Hunted is back with ten teams of two, each hungry to outsmart the Hunters and prove they have what it takes to go off the grid.
With a team of experts following their every move, they'll have to be three steps ahead as our Fugitives attempt to remain undetected and out of the Hunters' grasp for 21 days.
Utilising every resource available, Hunted HQ is made up of some of the world's best investigators s formerly of the Australian Federal Police, Australian Defence Force and British Intelligence alongside skilled cyber analysts, intel experts and ground hunting teams.
If any of our Fugitives are able to last the 21 days without being caught by the Hunters and can make it to a final Extraction Point, they'll win their share of the $100,000 prize money.
Here are the teams for Hunted 2023.
Bayan & Eesha, WA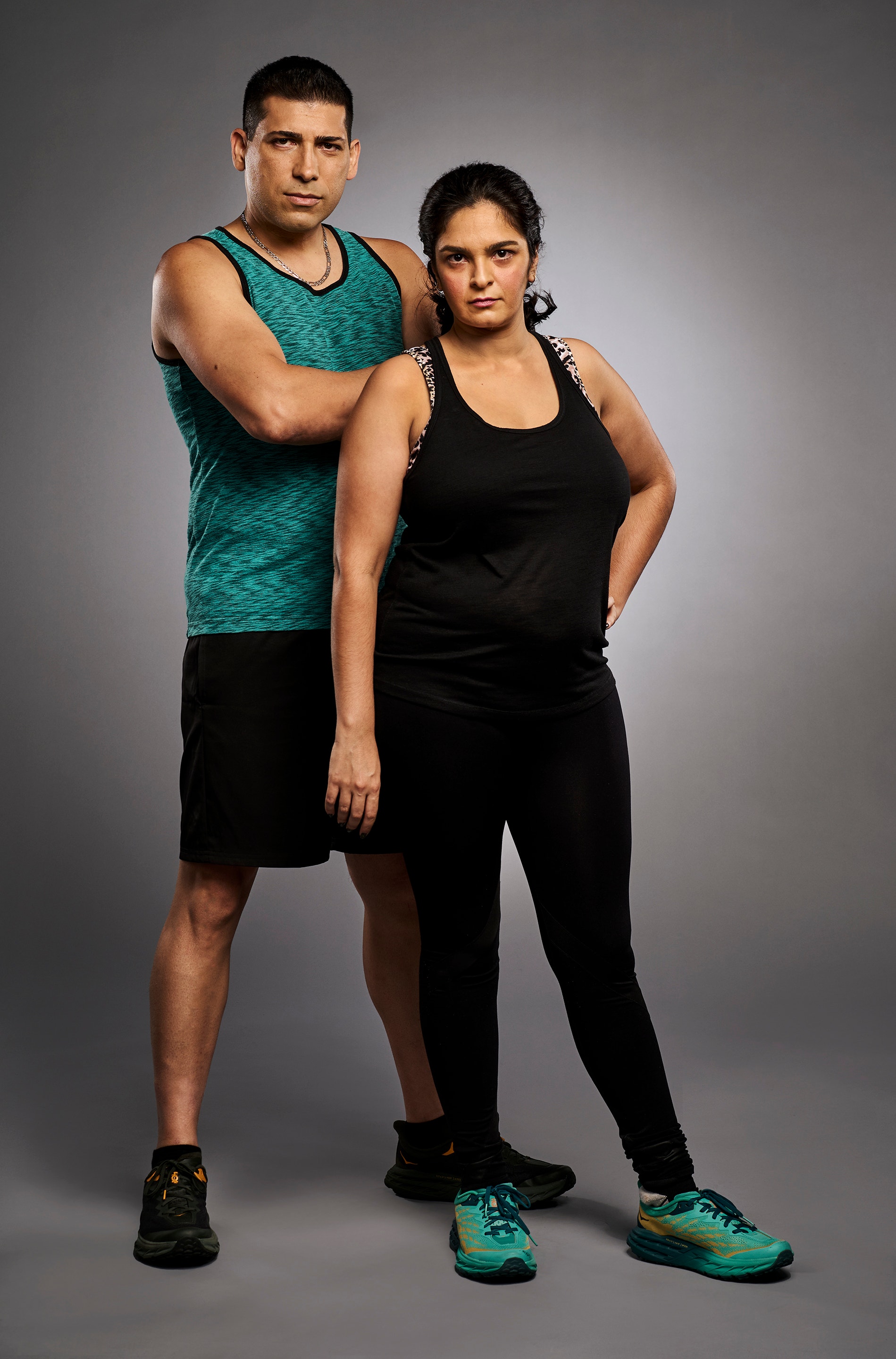 Bayan and Eesha have been mates for 14 years, and both have unique skills that could make them the perfect duo to take on the Hunters. Having been in the Army for seven years and working high-profile security events involving Queen Elizabeth II and Michael Jackson, Bayan has experienced first-hand the kinds of tactics the Hunters could throw at them.
Not to be underestimated, Eesha works as a medium and spiritual and motivational coach, hoping to use those skills throughout the chase when things get tough for the pair. Eesha knows she'll have to do whatever it takes to hide, even going so far as to say she'll shave her head if it means buying her and Bayan some time. Hoping to use their connections in the Middle Eastern community, Bayan and Eesha want to become masters of misinformation, dropping false clues and decoys to throw the Hunters off their tracks.
Ben & Callum, VIC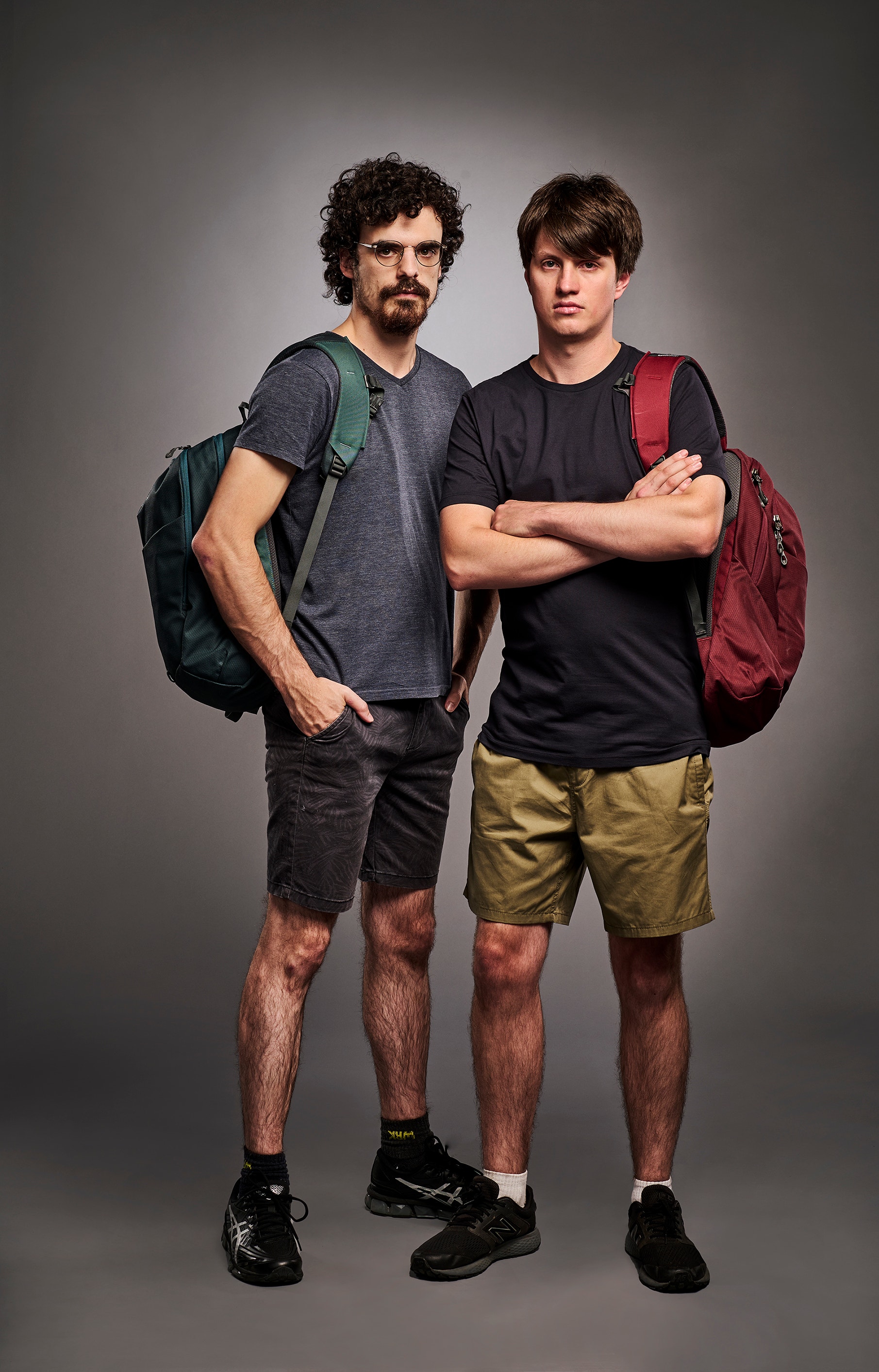 Besties since primary school, Ben and Callum have always been by each other's sides, to this day the pair are now flatmates. The self-described geeks may be avid gamers, but they're about to take their virtual pastime IRL as they tackle the ultimate game.
Callum's a Vet Nurse with a blackbelt in Taekwondo while Ben's an IT specialist hoping to exploit any technological loopholes and weaknesses the Hunters may have. The Melbourne locals will also be counting on a home court advantage, using their network of family, friends and -- of course -- their Dungeons & Dragons crew.
Byron & Tanase, VIC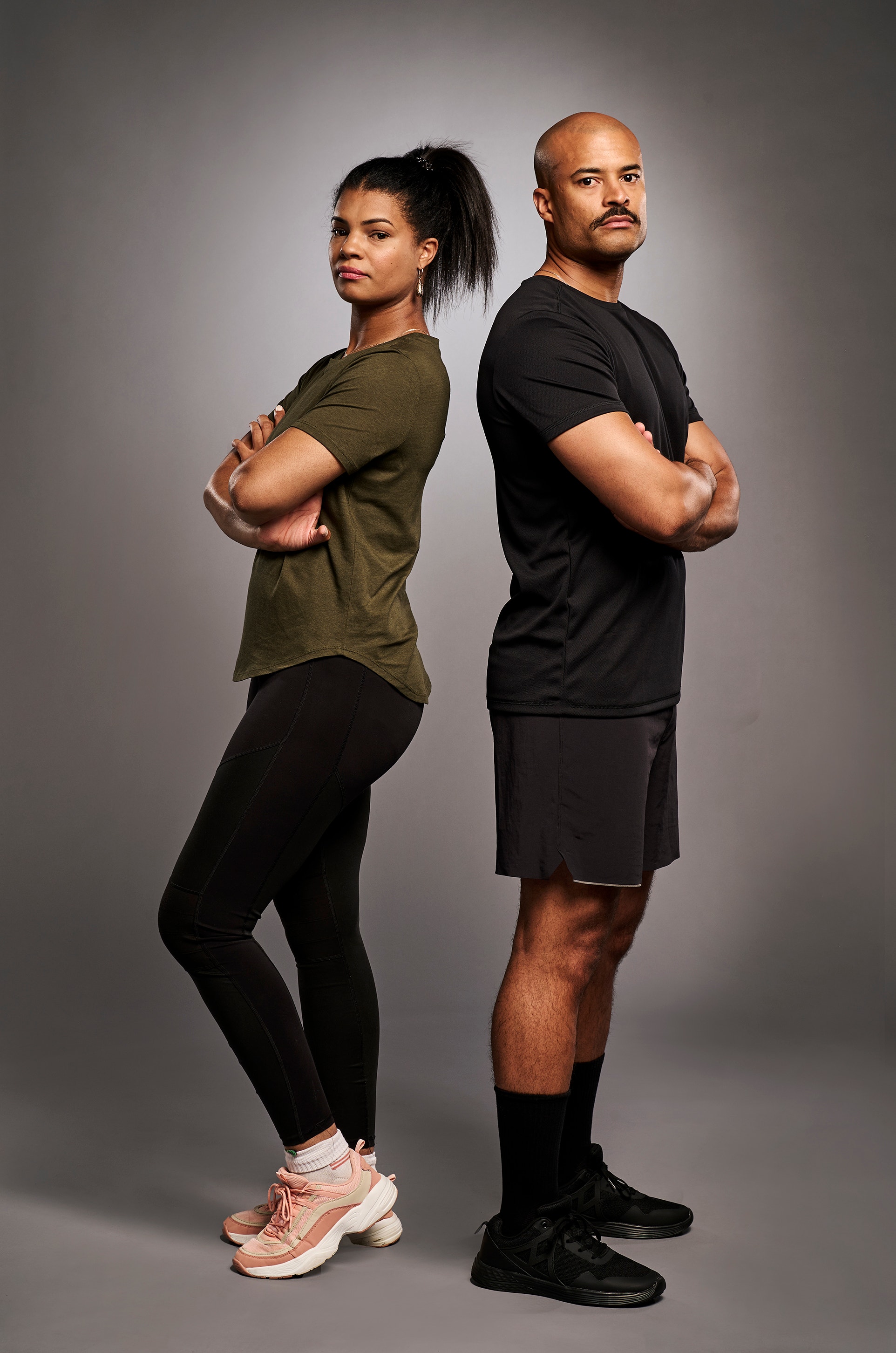 Siblings Byron and Tanase moved from SA to Melbourne 15 years ago, but the self-proclaimed city-slickers admit they've never been camping before, but they're going to attempt to rough it to go absolutely off-grid. Hoping to call on their network of West African communities and Byron's queer allies as they camp and farm stay. Tanase is a Project Officer for the Victorian Government and Byron is a Policy Officer for the Victorian Government who also founded Every Minority, a platform to share and showcase the stories and experiences of diverse people growing up in Australia.
A yin and yang duo, Tanase described herself as impulsive and can be outspoken, Byron is the strategic, calculated and even-tempered one of the pair. As a single mum, Tanase is going on the run to show her son what you can achieve if you always say yes to opportunities and push yourself out of your comfort zone. The duo also want to be positive representatives of their minority communities and culture, while outsmarting the
Cath & Kel, VIC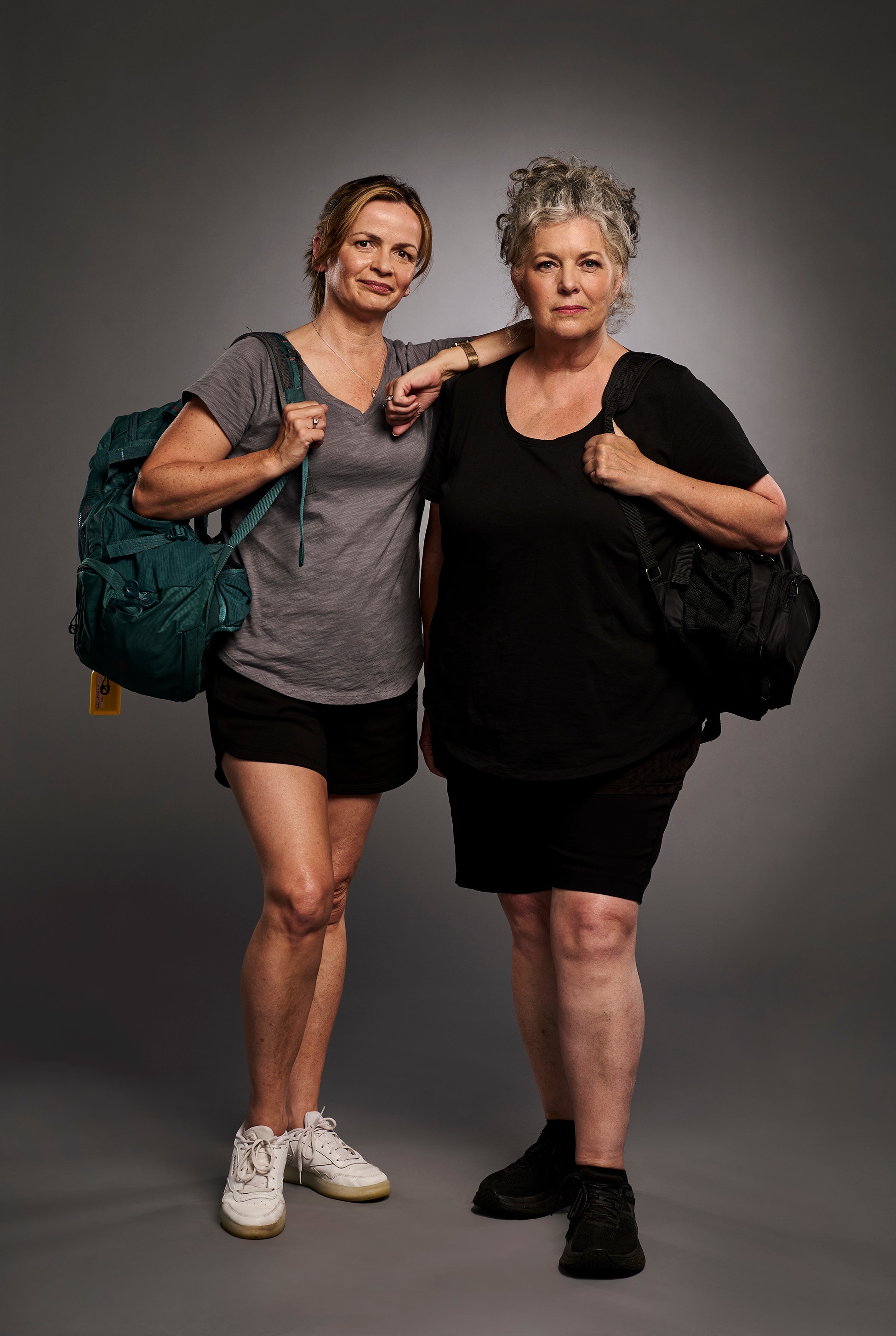 In a game where everyone is on the run, Cath and Kel's plan is simple: not to run. The friends have known each other for 30 years and have settled on a strategy that utilises their social smarts and life experience. Where others are roughing it off-grid, Cath and Kel sound like they're planning the best getaway ever, using their affluent network in their home state who have access to yachts, holiday homes and luxury cars. Being a fugitive has never sounded so glam.
Sexuality educators, the two mums teach high school students and have strong theatrical backgrounds, so they'll likely be whipping out whatever disguises they can stach on a yacht and really get "into character". The lovable duo hope to show Australia that age and experience are all you need, and are ready to go on the ultimate adventure together.
Ed & Jimi, NSW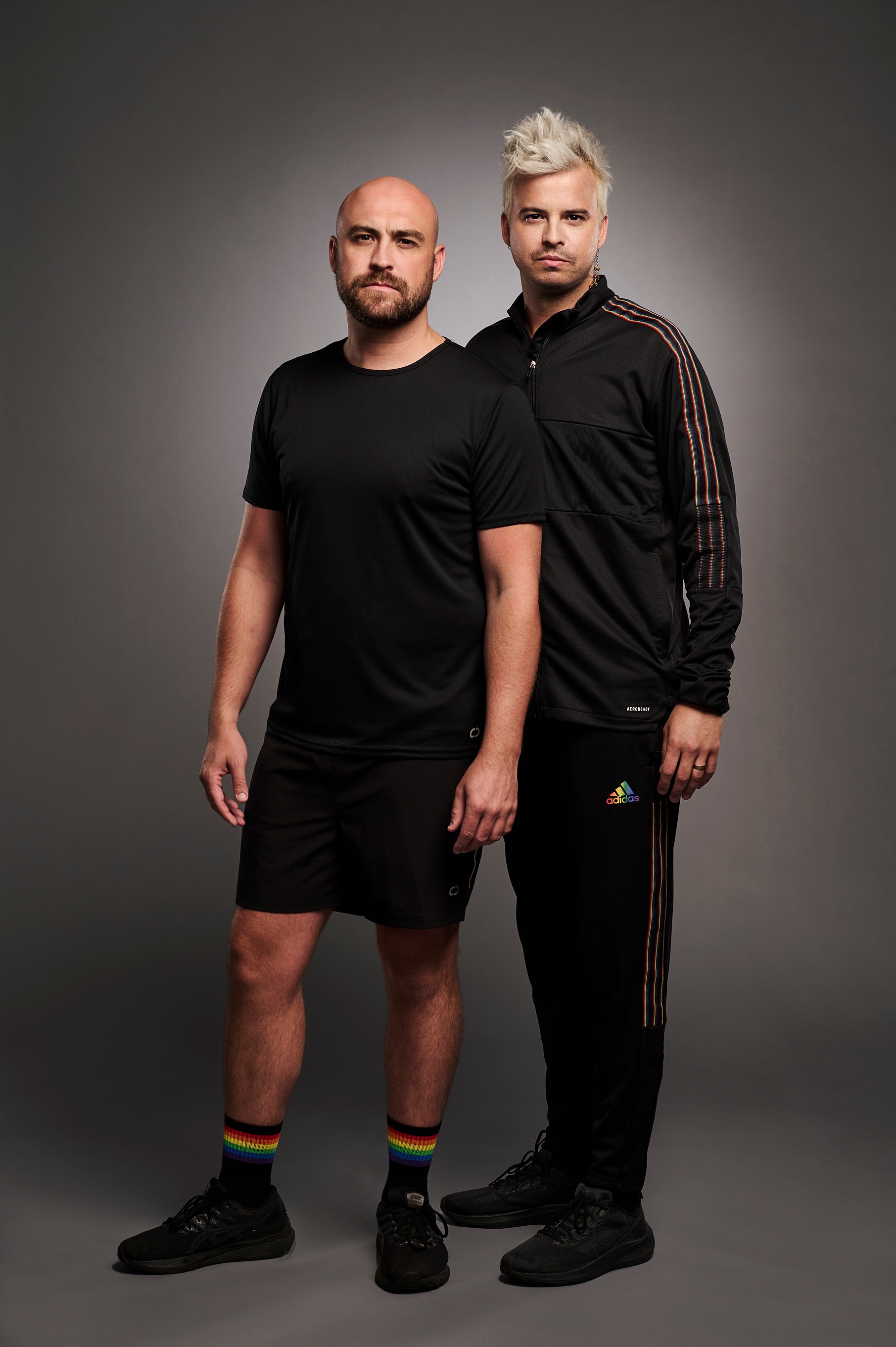 When Ed and Jimi first met, the pair clashed after competing over who was more flamboyant. Now close friends, the duo are at a crossroads with Jimi starting a new job and Ed heading overseas, this adventure marks their final hurrah. Hoping to rely on their social skills, wit and charm to rely on the kindness of strangers for directions, places to stay and even decoys, but their loud lifestyle may be their undoing as the Hunters close in on them.
Master of strategy Ed will take the lead on any planning that requires a calm, well-thought-out approach but knows he'll need to lean on Jimi when they have to pivot quickly. It will be a delicate balancing act for the pair who are obsessed with the idea of winning and will do what it takes to get to the finish line.
Glenn & Taylah, QLD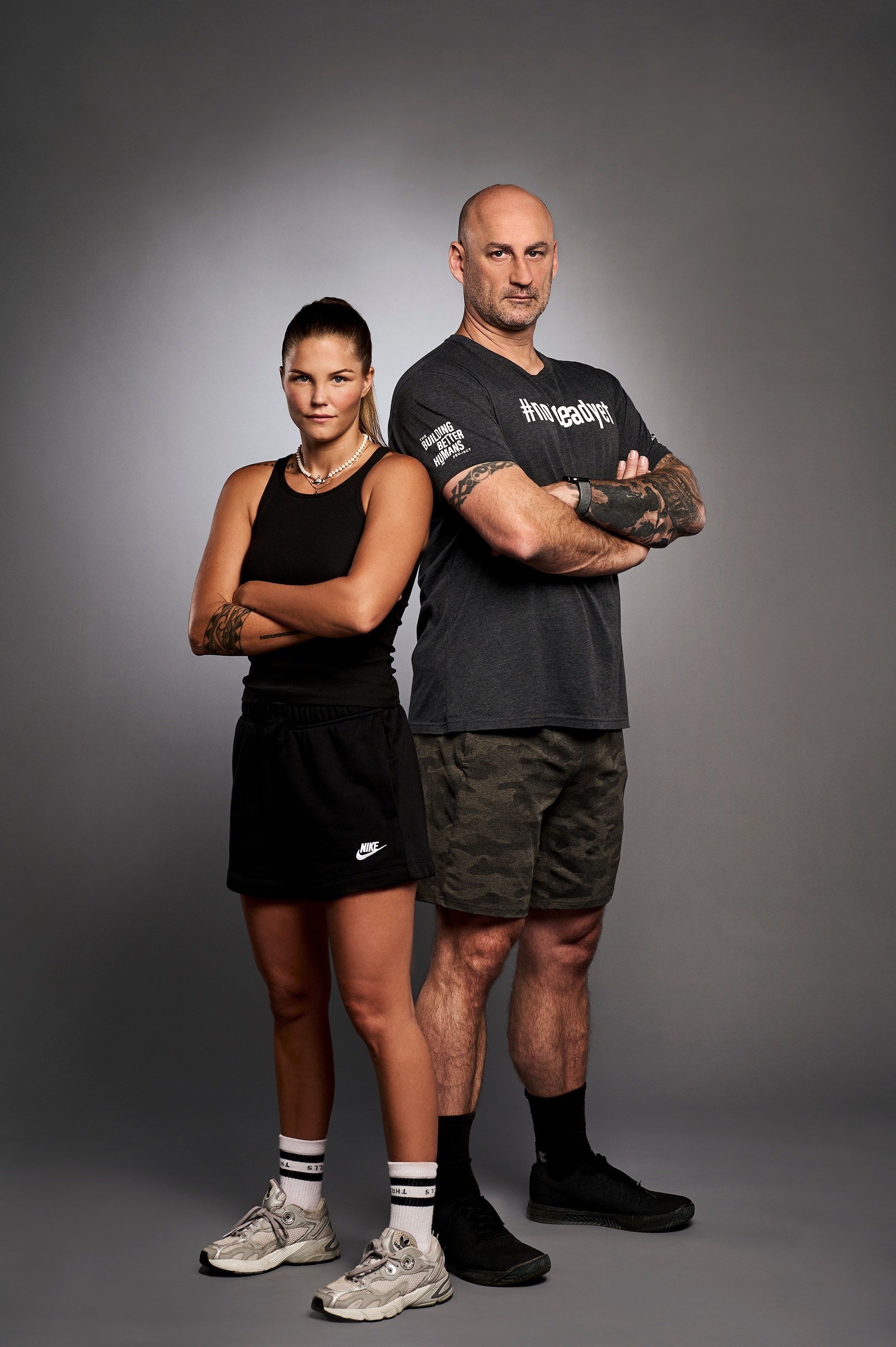 When it comes to physical strength, Glenn and Taylah may have even the Hunters outmatched this year. With a father-daughter-like relationship, Taylah's boxing coach Glenn is also her personal and professional mentor. With over 17 years of military experience, former soldier Glenn has lived the Hunters' life having been deployed in combat zones across the globe.
Meanwhile, Taylah has been boxing for almost half her life, winning her first Australian title as a junior at age 15. Since then she's gone on to become a five-time Australian champion, a Bronze medallist at the 2018 Commonwealth Games, participated at the 2019 World Championship and is currently the #1 Australian female boxer in the super flyweight division. She also has a fight coming up, so the pair plan to train while they're on the run. These ultimate competitors are hungry for the win, and they aren't afraid of a little fight.
Holly & Josh, VIC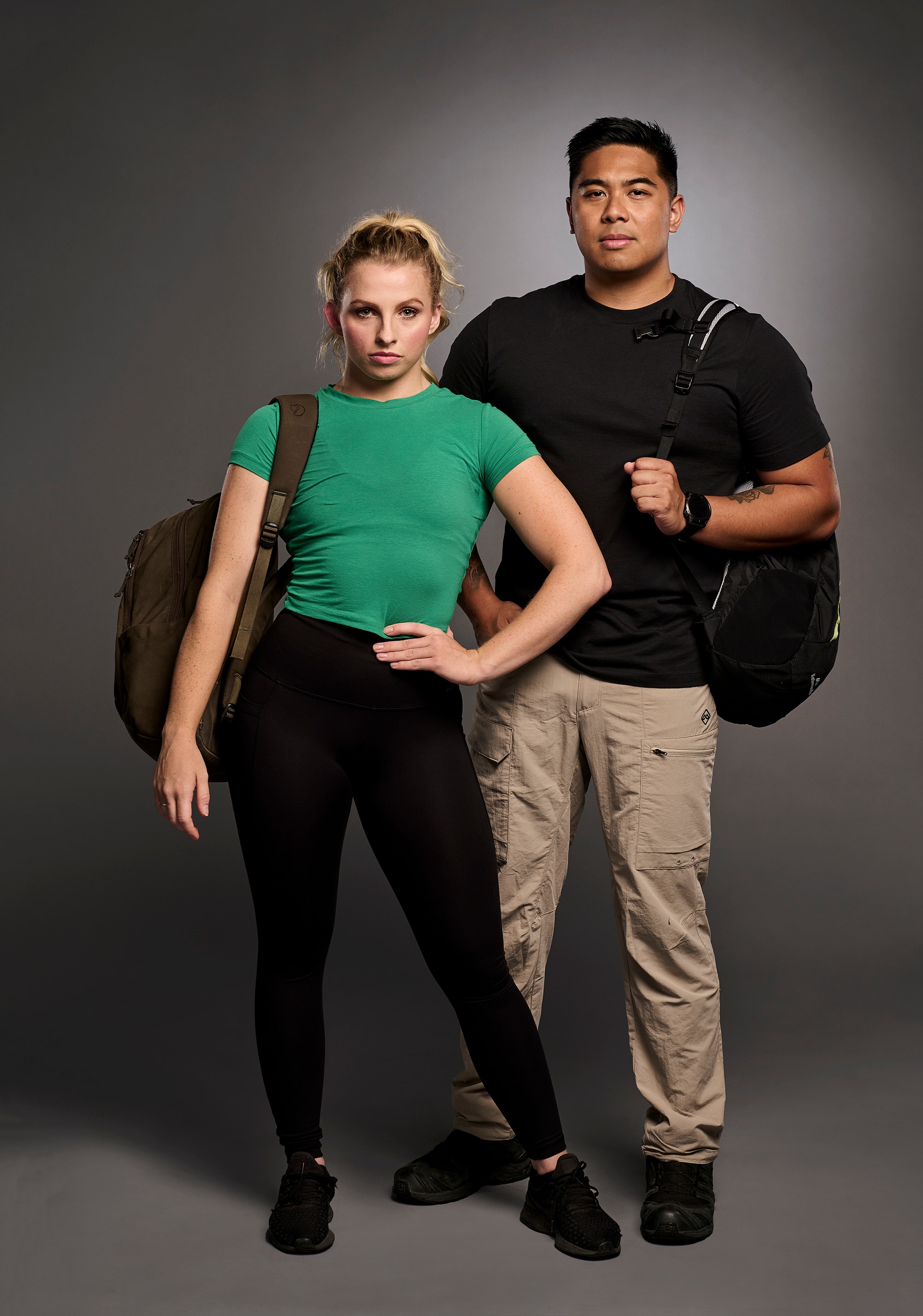 Young, loved-up couple Holly and Josh compare themselves to Peeta and Katniss from The Hunger Games, hoping to combine their skills to become an unbeatable team in this epic competition. A paramedic and rifleman in the Australian Army Reserves, Josh has a history of surveillance, survival techniques, escaping capture, and camouflage. An extroverted dancer, Holly has people skills, a wide social network and special effects make-up skills she hopes to utilise as the pair go on the run.
The adrenaline junkies will be putting their relationship to the test, but they hope to go all the way and not grow closer as a result but take home their share of the prize money to put down a deposit on a house and change their lives.
Megan & Gracie, QLD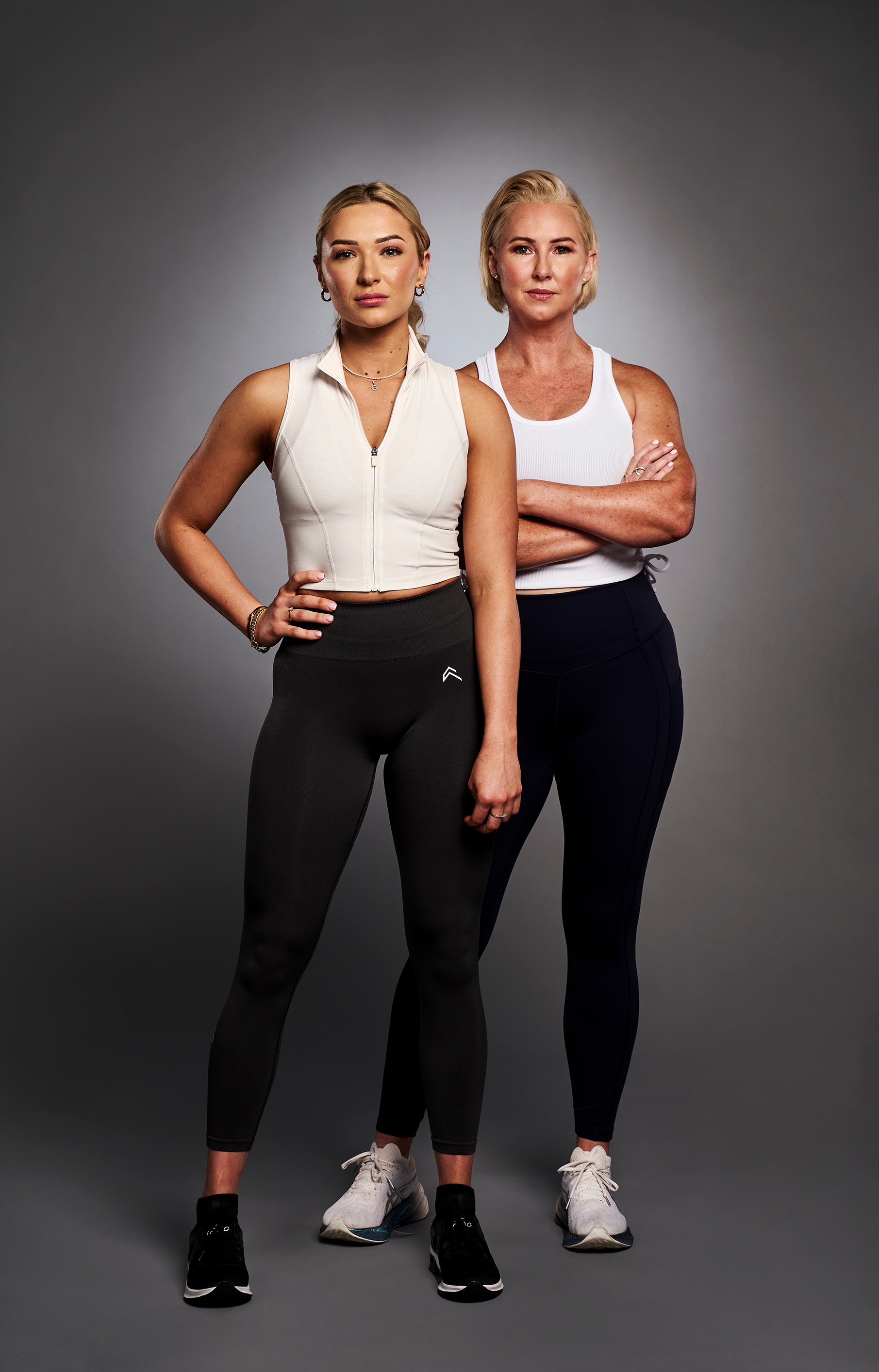 Megan and her niece Gracie have been described as sunshine and happiness in human form. Gracie works as a Beauty Therapist at her aunt's salon while also studying nursing. With shared values, drive and sense of achievement the pair hope to play "smarter not harder", utilising the strong social skills they've perfected at their day jobs in making people feel as comfortable as possible.
While it's all smiles for Megan and Gracie, they're hitting the road for a very special cause, having both been deeply affected by cancer. Megan's fiancé Dale is currently in recovery from bowel cancer while Gracie's mum, Megan's sister, is also currently battling breast cancer, while her dad is fighting his own battle with bone and gland cancer. The pair hope to fight hard, make their families proud and prove they can go without fake tan for 21 days!
Sonja & Elerrina, QLD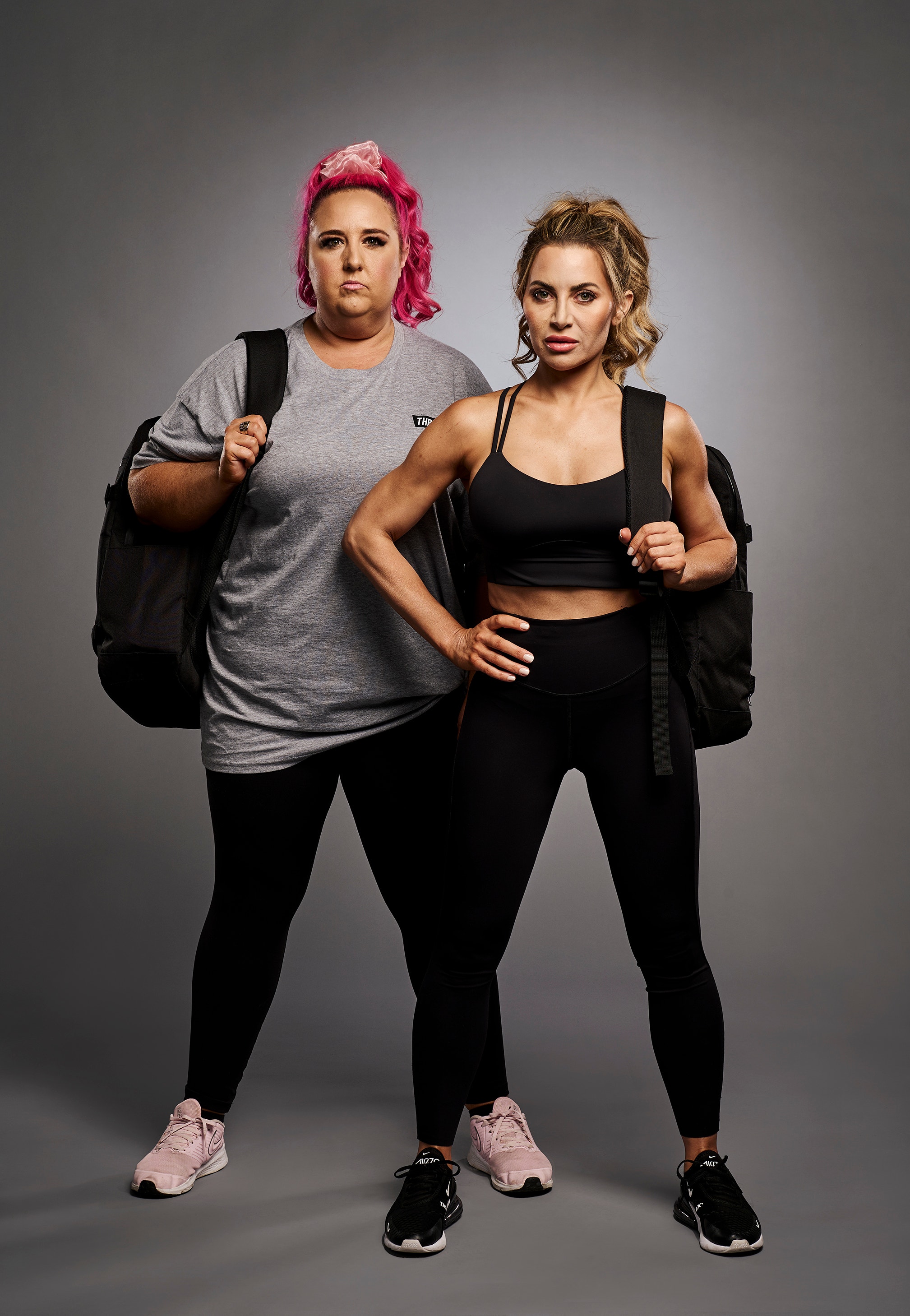 Most people can't say they met at a watermelon eating contest, but Sonja and Elerrina aren't most people. Becoming instant besties, they're also the perfect illustration of opposites attract. Strategic, resilient and fit Sonja is the decision maker while on the run while the colourful, kind and unathletic Elerrina plans to bring a more 'go with the flow' vibe.
Hoping to test their limits and push themselves out of their comfort zones, the duo want to outsmart the Hunters by using disguises and changing their hair colour at the drop of a hat. But even they admit they don't think they're the strongest or most strategic players. Could these underdogs surprise everyone, including the Hunters?
Tharren & Jordan, NSW & VIC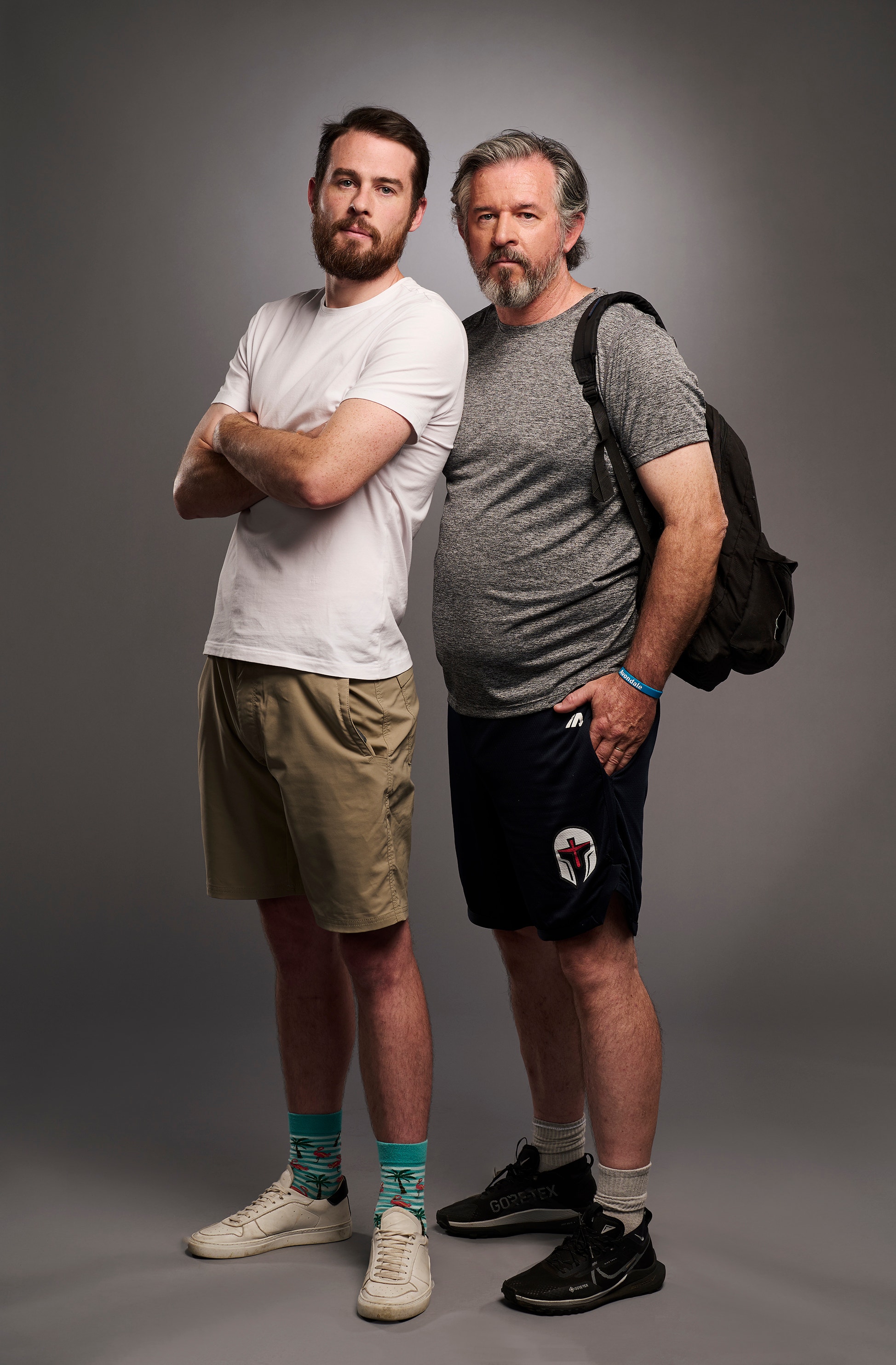 Growing up, Jordan said dad Tharren was his hero, while his dad becomes overly emotional while talking about how proud he is of his son. The pair's robust bond will hopefully serve them well when they're on the run. A Pastor in a Juvenile Detention Centre for Boys, Tharren and ex-chef turned High School teacher Jordan will be paying it forward as they attempt to evade the Hunters.
Planning to do one good deed a day, the duo hope that the good vibes they put out into the universe will return to them during their mission to make it to the end of the 21 days. Tharren also believes he'll better understand the lives of the juveniles he works with, experiencing life on the run first-hand. The pair hope to use their extended Church community, as well as the kindness of strangers, in order to find sanctuary from the hungry Hunters hot on their heels.
Which of our ten teams, if any, will make it to the final Extraction Point? Or will the Hunters make this season a clean sweep? We can't wait to find out.
Hunted premieres Monday, July 17 at 7.30 on 10 and 10 Play.