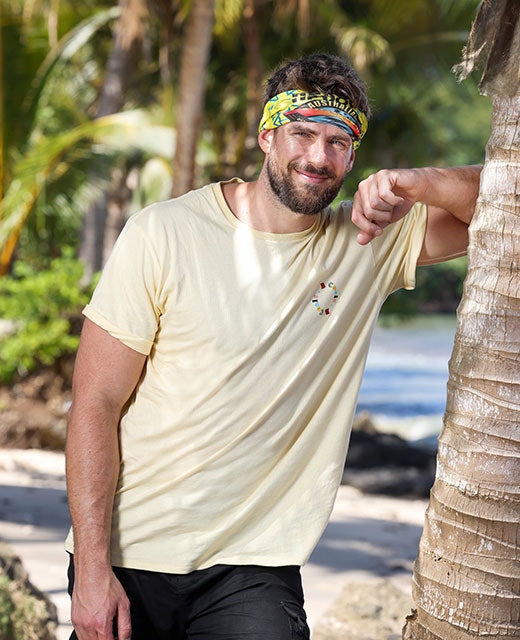 Shaun
The Horse is back. As one of the best challenge beasts Australian Survivor has seen, Shaun hopes his social game will take some of the attention away from his physical game.
After lasting 32 days in Australian Survivor: Champions v Contenders, he's come back with unfinished business saying, "Last time I was complacent and there's no room for complacency in this game whatsoever. You can't leave an Idol in your bag for 14 days without looking at it. I wanted to come back because I love the game and I really feel like I've got some unfinished business here."
A successful AFL player and now business owner, Shaun is leaving his family behind who he says are his biggest motivators and his proudest supporters in taking on this challenge again. While he admits he is doing this for selfish reasons, his ultimate goal is to win and make his family proud.
As a returning player, Shaun knows the types of moves a Villain will make and is not afraid to use some of those tricks himself. He says, "I'm really proud to be part of the Heroes tribe. I think Heroes at their core are good people. They want to help people, they want to see people get better and I love that in the outside world. But in the game of Survivor, it's a little different. I'm happy to be called a Hero, but I'm not going to play like one."