Turns out couples who don't break up can equally regret getting matching tattoos.
Francis Donald and Fionnuala Kearney decided to pledge their devotion to each other – they got engaged...that's not the pledge I'm talking about though. The pledge they did is much more eternal than a silly old engagement - they got matching tattoos.
I've known a few couples who decided to tie the knot only to untie it again a year later. It's not uncommon to hear of breakups during the engagement phase: planning a wedding is stressful, people show their true colours, sometimes one person starts wearing a fedora and 'forever' just seems too long after all. Thankfully none of my mates did what Donald and Kearney did (sadly, one did do the fedora thing) – which was tattoo the planned wedding date onto their arms.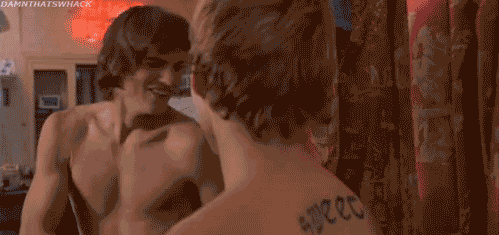 This would have been fine had the world not then faced one of the worst pandemics that we've known and said wedding had to be indefinitely postponed.
The couple had been planning the wedding for October 16 2020 after getting engaged three years ago.
According to News.com.au, Fionnuala, a social worker from Northern Ireland, said, "We were in Turkey and had checked out of our hotel at 9am, but had to wait until the evening for our flight home – so we decided to go on a bar crawl."
We strolled past a tattoo salon and we were tipsy, so thought it was a great idea to get matching tattoos
She probably didn't need to mention the pub crawl fact; as I'm certain no decisions to get matching tattoos have been made without a prior pub crawl.
"It's funny because we were being extra careful to make sure we got the Roman numerals correct, and the staff were teasing us, saying, 'Are you sure that's the right date?'"
If only more tattoo artists asked traveling foreigners, "are you sure that's correct?" at every ink session. We might have a lot less Australia's returning from Bali with 'loo and pace for all' on their arm.
I feel less stressed for the couple knowing the dates are at least in roman numerals. I for one wouldn't be able to read it anyway, not unless they held still for 10 minutes while I googled how to figure it out.
They also could have simply gone with an American date format, putting the month first throws the average Brit and Australian off astronomically.
The pair, who according to News.com.au, say they "often make spur of the moment decisions" loved their matching tattoos, that was until Covid-19 did all that it did.
"When I was told we would have to postpone the wedding I was devastated of course – but we only realised afterwards about our tattoos," Fionnuala told News.com.au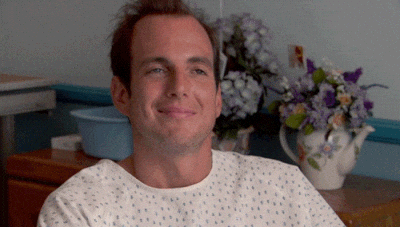 As someone with tattoos, thankfully none with the exact date of an event yet to come…that would just be silly – this is one good thing about tattoos, you do usually just forget they are there until after the fact. You catch a glimpse in a mirror and you're like, 'ooh yeah I forgot I have a crayfish on my arm…what's my pretend meaningful story again? Oh yeah my Granddad taught me to catch them; except he didn't. I just like the look of crayfish.'
The nice thing for this couple is they still have a real meaningful story – now, it's just a super funny one. If anything, I think this bonds them even more. I bet they aren't the first couple to get their wedding date tattooed; but I bet they are the first to get the wrong date done.
The couple are looking for something memorable to do on the day of their now postponed wedding.
Fionnuala said, "Somebody suggested that we do a skydive, other people have said we should lie and tell people the tattoos say the right date."
They could do something crazy and memorable or they could maybe take a break from the spur of the moment decisions, as that hasn't worked out so far. I suggest they stay in, keep safe and spend the day Googling way worse matching tattoos of couples who don't have the good excuse of a full-on pandemic.