The singer-songwriter - real name Jessica Cerro - was forced to perform her song Technicolour remotely, sending a prerecorded 'live' entry which was broadcast at Wednesday's semifinal.
The coronavirus pandemic prevented Montaigne travelling to the Netherlands city of Rotterdam as the competition returned following last year's cancellation. She was the only performer who did not attend the event in person.
"Babes, look, I knew this would happen," the 25-year-old Sydnesider posted on Twitter after missing out at the semifinal stage.
"We were at a severe disadvantage. but it's okay! i'm proud of the song and glad i got to share it with you on the eurovision stage. thank you for your support."
This tweet is unavailable or no longer exists.
The competition, which this year spotlights contestants performing 39 songs from nations across Europe as well as Australia and Israel, is one of the largest events staged in Europe since the pandemic began.
It is taking place as the continent begins to tentatively emerge from lockdowns and infection-control restrictions.
A crowd of 3500 was allowed into Rotterdam's Ahoy arena to watch the performances live. The number was a fraction of the arena's capacity.
For the final, a total of 20 winners from semifinals on Tuesday and Thursday will join contestants from the so-called big five of Italy, France, Germany, Spain and the United Kingdom, along with host nation the Netherlands.
The first act to go through was Norway's singer TIX, who performed his song Fallen Angel wearing huge white wings with dry ice billowing around him.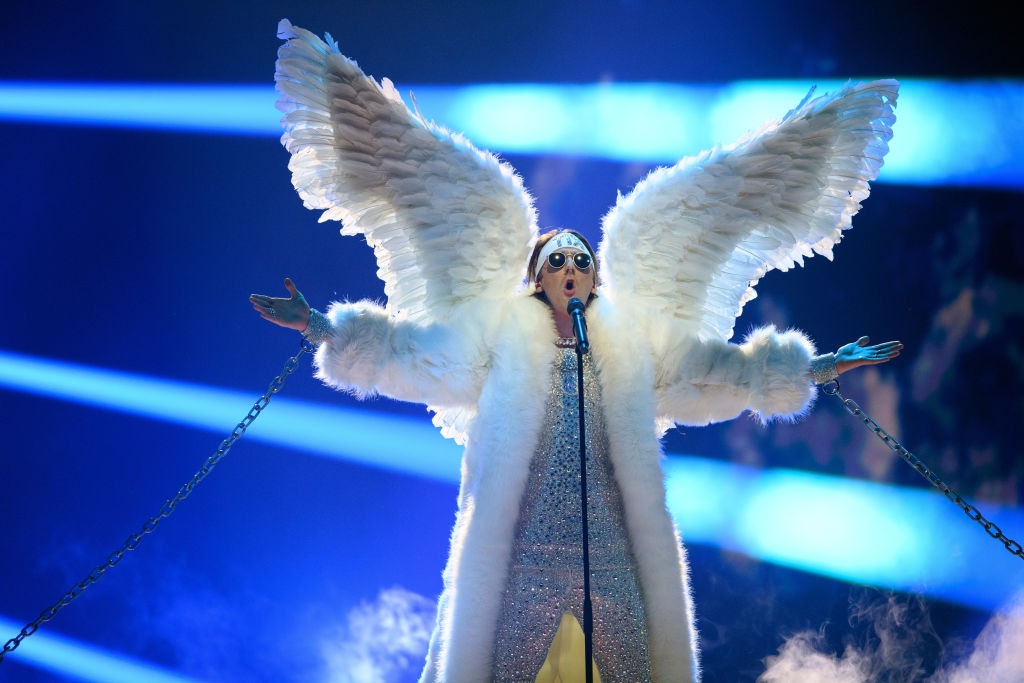 The singer, Andreas Haukeland, uses his stage name as a reference to his youth growing up with Tourette syndrome and the involuntary tics the condition can cause.
"I want people to just feel better because it's been a really miserable year for a lot of people," he said.
The bookies' favourites before Tuesday's semifinal were Italian rock band Maneskin and French singer Barbara Pravi. They enter the musical fray in Saturday night's final.
Veteran Belgian band Hooverphonic, featuring the oldest performer at this year's event, 61-year-old Raymond Geerts, also made it to the finale.
Despite a tight regime of testing, hygiene and social distancing, organisers did not manage to completely keep the coronavirus out. A member of Poland's delegation and one from the Iceland team tested positive in recent days.
Delegations from Malta and Romania were staying in the same hotel, and underwent precautionary testing that came back negative, allowing them to take part.
Norway's winged singer certainly enjoyed performing in front of a live crowd.
"Finally, like, people meeting together. I had the best time," TIX said.
Norway will be joined by Israel, Russia, Azerbaijan, Malta, Lithuania, Cyprus, Sweden, Belgium and Ukraine in Saturday's showpiece.
In addition to Australia, Croatia, North Macedonia, Romania and Slovenia also missed out on a place in the final.
AAP.