Our imaginations were captured like a wedged boat in the Suez Canal a few weeks ago when the Ever Given, owned by Japanese shipping company Evergreen Marine, became wedged in the Suez Canal... amazingly after it had already drawn a phallic shape in the Red Sea.
How could a captain so adept at navigating a ship allow this to happen? Well, they're blaming it on a strong gust of wind.
It took six days for the Ever Given to finally be freed by diggers, tugboats, dredgers and a king tide caused by a full moon. And a mass of container vessels became held up in a giant traffic jam waiting for the world's busiest shipping route to reopen.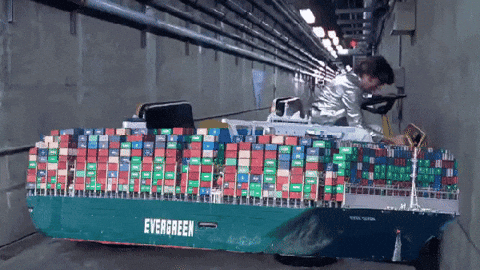 You'd think once freed, the Ever Given's woes would be over. Think again, as Egyptian authorities who control the canal, called the Suez Canal Authority, are now holding the boat somewhat for ransom further up the canal in a wider area which is appropriately called the Great Bitter Lake.
And what is the asking price to finally set the Ever Given on its merry way? Why, a cool $1 billion. Chump change.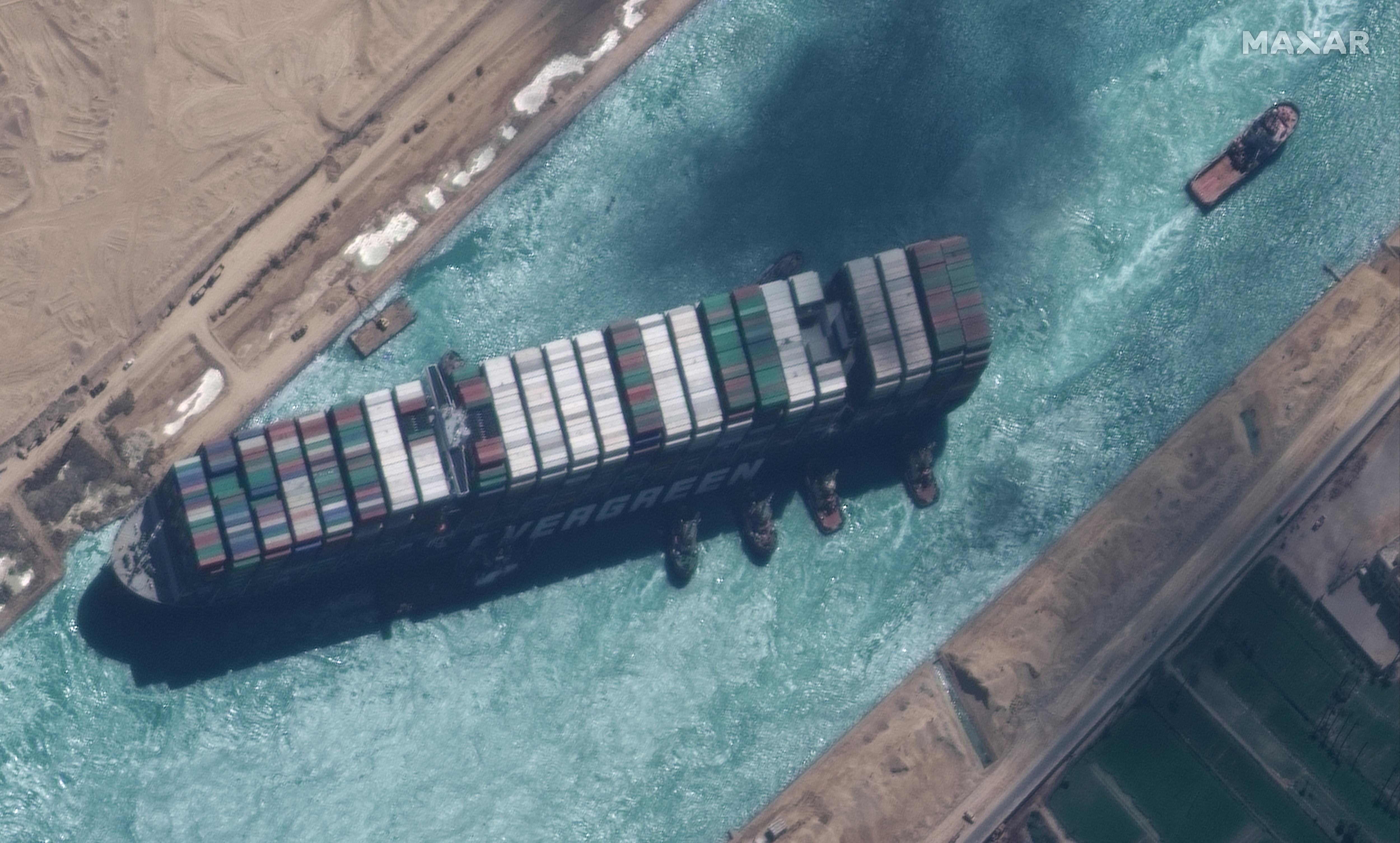 The Suez Canal Authority have estimated that the Ever Given caused $95 million in lost transit fees, not to mention the cost of freeing the boat. In fact, it's estimated that the Ever Given prevented $US9.6 billion in trade for each day it was stuck, not to mention the numerous supply chains that were impacted by boats chartering new courses back around Africa to access the canal from the opposite end.
Be that as it may, the national Union of Seafarers of India aren't too happy about the 25 Indian crew members that now seem to be being held hostage, even if they are being treated well.
It's too early to tell if Evergreen Marine will fork out the measly $1 billion, but we will be watching closely on www.vesselfinder.com to see if the boat has moved.