My name is Walt...
I am a 3 year 11 month, desexed male Greyhound. My colour is black.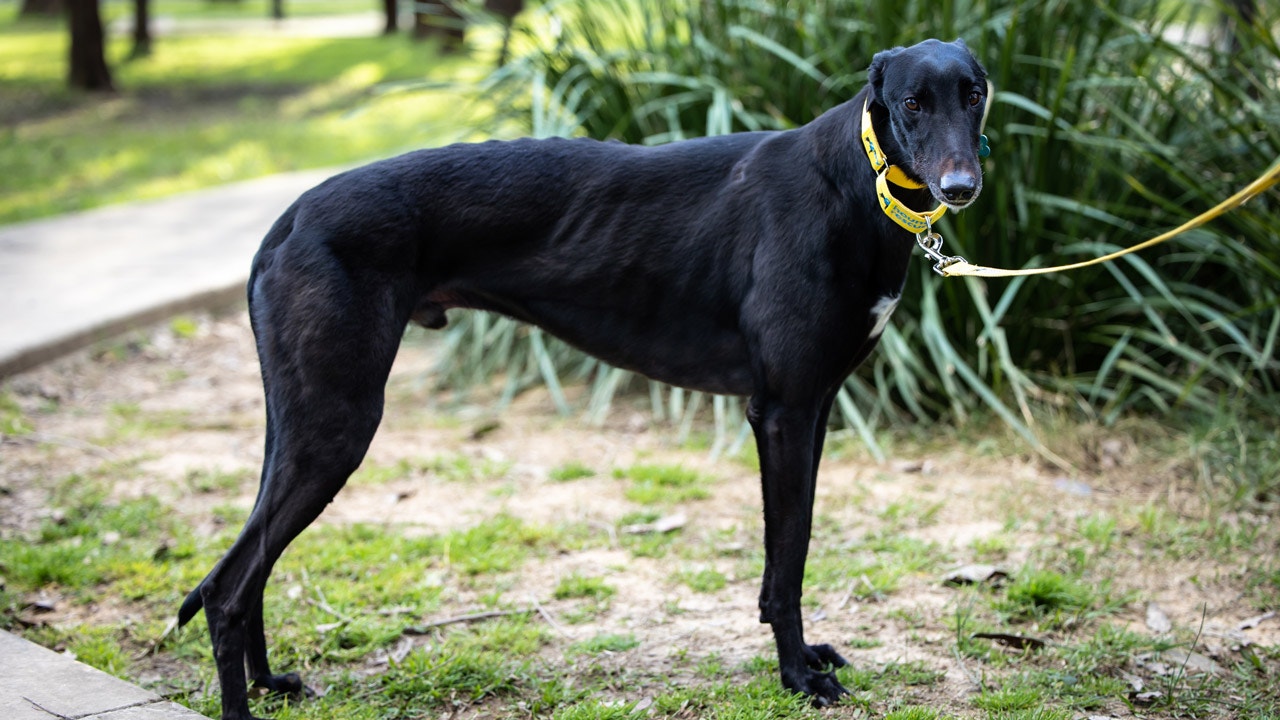 Here's a bit of an insight into my background and personality:
BACKGROUND
Walt was transferred to the AWL to help free up space at Greyhound Rescue. He is originally an ex-racing dog from the Northern Territory. Walt will need a patient owner to help continue the good progress he had been making with the Greyhound Rescue team.
PERSONALITY POINTS
A handsome and regal hound
Gentle boy who walks calmly on the lead
Can be clingy but is building his confidence day by day
FAVOURITE THINGS
Very food motivated, especially for chicken!
Lights up when he meets new people
Leaning up against your legs
FACTS
His name is Walt
He's almost 4 –his birthday is next week!
He's a large greyhound
MEDICAL
Walt's trainer noted he injured his left wrist when he was two years old, but had completely healed. Walt has shown no cause for concern with his wrist while in Greyhound Rescue's care