My name is Tiger...
I've been in the shelter for over 50 days I am a 7-month-old desexed male American Staffordshire Terrier, mixed breed. My colour is Brindl.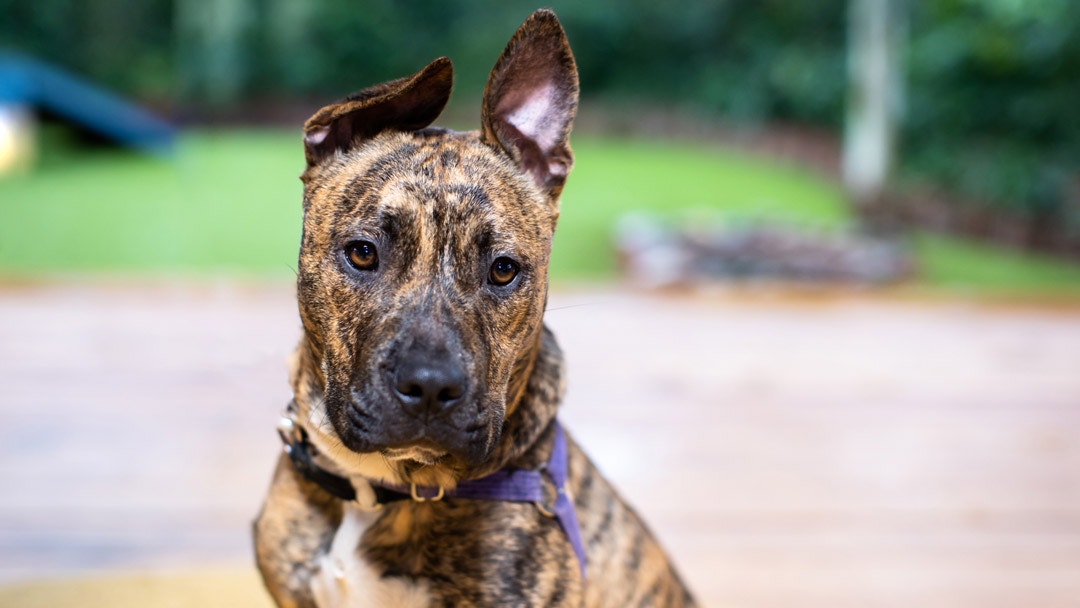 Here's a bit of an insight into my background and personality:
BACKGROUND
Tiger was found abandoned by an inspector in a crate by a river. He was initially quite shy on arrival to AWL but has since really come out of his shell and has quickly become a staff favourite at the shelter.
PERSONALITY POINTS
Energetic & excitable but could be a bit of a loose cannon.
Lovable and happy-go-lucky nature.
Playful and bouncy goofball.
FAVOURITE THINGS
Loves playing with toys.
Excited to meet new people
Playing with other dogs.
FACTS
His name is Tiger
He's just under 7 months old
He's a medium-sized staffy x
MEDICAL
Desexed and microchipped.
Vaccinated.
No ongoing medical issues.