Meet Tala, she is a 1-year-old, mixed-breed Labradoodle. Her colour is gold.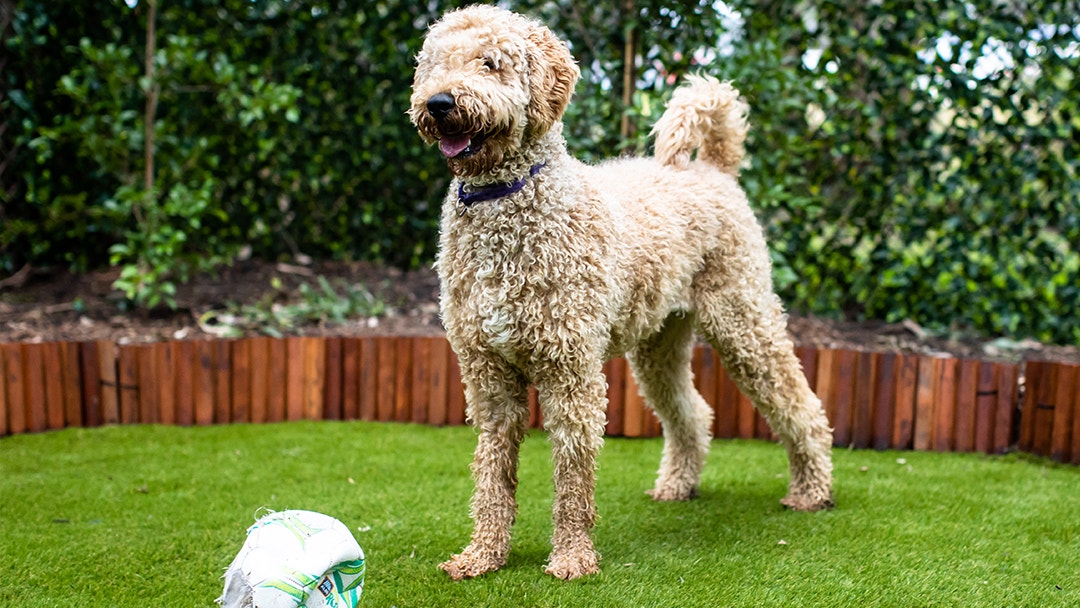 Here's a little bit more about her:
BACKGROUND:
Tala was a medical surrender by her owner. She has some medical issues that need continued treatment.
PERSONALITY POINTS:
A friendly pooch who loves people and other dogs.
Can get a bit jumpy sometimes, but she responds well to basic training.
She's outgoing and confident.
FAVOURITE THINGS:
This golden girl loves a trip to the groomers for a fresh cut.
She's an active dog who enjoys long walks with my family.
Cuddles!