My name is George...
I've been in the shelter for over 37 days. I am a 12 year 3 month old desexed male Jack Russell Terrier mix. My colour is tan/white.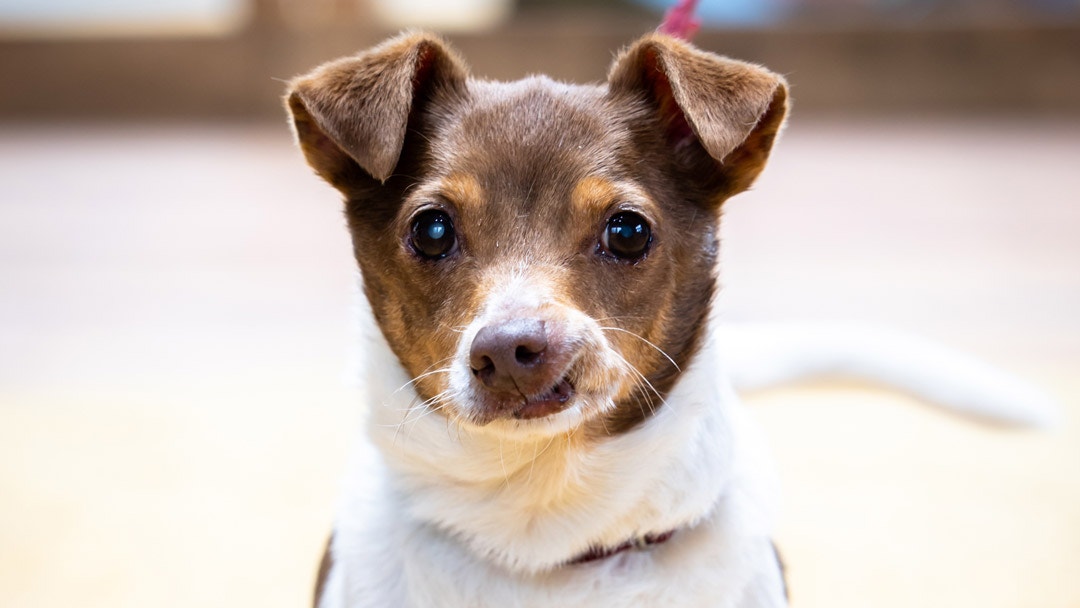 Here's a bit of an insight into my background and personality:
BACKGROUND
George was surrendered to the AWL after his owner had to go into palliative care.
PERSONALITY POINTS
A shelter favourite who is known for his snaggle-tooth smile and cute strut.
An older man looking for a loving home to enjoy his retirement.
A people dog who would prefer a quiet family with no other fury friends.
FAVOURITE THINGS
Fluffy comfy bedding
Loves a treat
Cuddles on the lounge
FACTS
His name is George
He's 12 years old
He's a small Jack Russell X
MEDICAL
Has a disclaimer for mast cell tumours