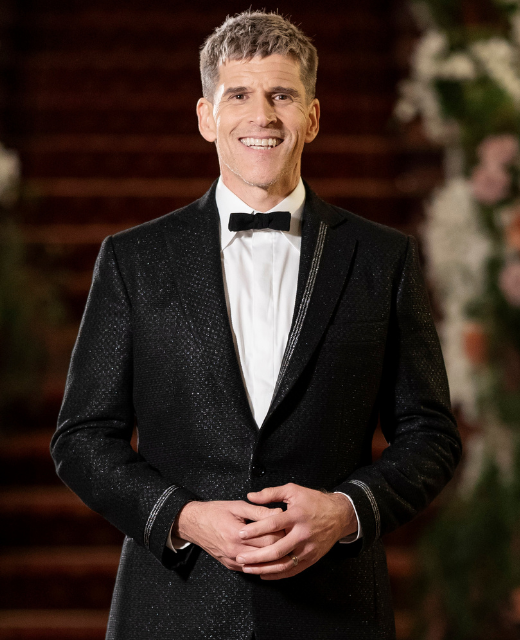 Osher Günsberg
Host
Osher Günsberg is one of Australia's most recognisable media personalities, having been a guest in living rooms nationwide for over 20 years. In recent years, Osher has been best known for his role as host on 10's The Masked Singer Australia, and as the nation's most famous matchmaker on The Bachelor Australia franchise.
During a busy decade, 1999-2009, Osher was at the forefront of Australia's popular music industry, working as a music presenter on Foxtel's Channel V and helping to create superstars as co-host on Network 10's Australian Idol.
Outside of television, Osher has been a pretty big deal on radio too. Starting on the airwaves in 1994 at Brisbane's B105 on the overnight shift, he rapidly moved to a national audience with Take 40 Australia and The Hot Osher Günsberg Hits Live from LA. From 2016 to 2017 Osher was part of Hit105's Stav, Abby & Matt with Osher breakfast show and Osher's Love Line nationally on the HIT Network. He's currently co-host of the world's first 24/7 music trivia station iHeart Trivia with long-time colleague Yumi Stynes.
An early adopter, Osher launched his own podcast in 2013. Fast forward 10 years and Better Than Yesterday boasts over 10 million downloads. Three times a week, Better Than Yesterday brings conversations with celebrated individuals who have managed to navigate life's challenges while following their passions to lead authentic, fulfilling lives.
Osher's 2021 SBS documentary Osher Günsberg: A Matter of Life and Death looked at how science and technology could help prevent suicide and why suicide rates remain high in Australia. The important work was recognised with The Mental Health Service Awards' 2022 Sound/Vision Journalism Award, and the 2022 Asian Academy Creative Award for Best Documentary Programme.
Never one to sit still, in recent years Osher has written a book, Back, After The Break which became a sell-out national live show; and has produced and starred in the live satirical news show NTNNNN which played at both the Melbourne and Sydney comedy festivals. He's continued his advocacy work supporting issues that are close to his heart – mental health and sustainability, primarily through his work on the board at WeRide Australia.