Yep, it's National Bird Week, which this year coincides with the AFL Grand Final, so both Richmond supporters and birds are going to be afraid of the Cats.
Bird conservation organisation, Birdlife Australia, wants people of all ages to count the various varieties of birds in their local area. It's all in the name of science, to help them track and protect local birds.
In its seventh year, the Aussie Backyard Bird Count involves remaining in a single spot for 20 minutes and recording all the birds that you see. Although it's uncertain how Melburnians will feel about being confined to a single spot, because, y'know… lockdown!
You will be required to count the number of each bird species you see within that 20 minute period, such as 3 Crows, 2 cockatoos and 1 very angry Magpie trying to poke your eyes out.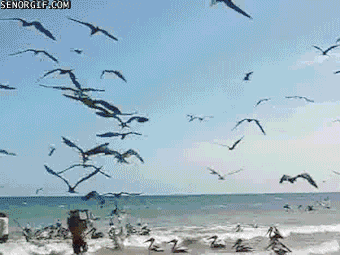 If you're unsure what the bird species is, never fear, you don't need to have David Attenborough-level skills. The Birdlife app and website both have an ID section to help you.
It's probably also advised that you don't try to lure bird species with any seeds or by waving around a bucket of worms, just stand back and observe them in all their natural beauty. Unless, of course, they poo on your clothesline.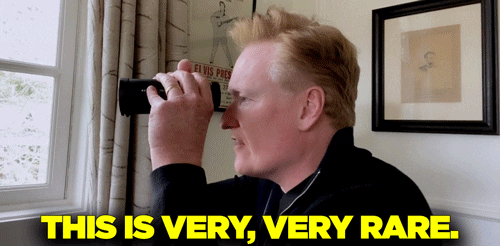 Last year, over 88,000 Aussies took part in the initiative, which counted a whopping 3.4 million birds. It found that the most common backyard bird is the Rainbow Lorikeet. Will it hold onto its title for 2020? Or will another bird swoop in and steal its title?
Once you have your count finalised you can submit the data via the Birdlife app or by going to the website and signing up.
Alright, time to head out and start bird watching, or as birds call it, "having a sticky beek."
You've only got until October 25th!