No, we can't go overseas, but yes, we live in a beautiful country. And if you want to make sure your next holiday is aligned with the stars, you best heed your signs and follow the advice from Tourism Australia's 'experts'. (I put that in inverted commas because Tourism Australia didn't elaborate on what sort of experts they were).
Strap in, people, because it's about to get… interesting….
Aquarius:
Apparently you lot are dreamers, so if you're looking to grow your creativity you should visit Uluru. (Interesting how they drew the bow between dreaming and dream time there.) Or head over to the National Gallery of Victoria and suck up some art into your eyeballs and brain.
Pisces:
Apparently you guys are in need of a big trip that is close to the water (go figure) and you require a lot of movement (something bathing in a body of water can do for you).
Get yourselves on a sail experience with Red Cat Adventures along the Whitsundays and the Great Barrier Reef. Or snaggle yourself a whole day on a reef-tour in Cairns.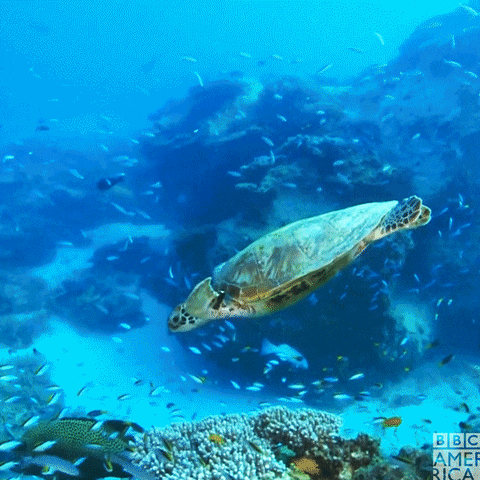 Aries:
Apparently you guys are ambitious and need to reinvigorate the fire within (rude), so get your butt to the Talaroo Hot Springs in Queensland, or give back to the bushfire regions of Australia in Gippsland in regional Victoria (uhhhhhhh... what's going on with the whole reigniting the fire within rhetoric)?
Taurus:
Apparently, because you guys are bullish and stubborn (how dare they) you need a trip that's grounded and close to the earth. Get your hiking boots on and explore the rugged coastline of Lake Macquarie on CoastXP's Caves and Coastal Hike in the Hunter Region of New South Wales.
Start at Caves Beach before stomping with your bullish hooves on a coastal hike through Wallarah National Park. Or go to the NT's Top End and ride your bike through Kakadu National Park, stopping off at local watering holes. How come you guys get to do so much?
Gemini:
Apparently you guys are an air sign who are known for your passion and fun, and we quote "they are six times more likely to have a higher libido, a new study by Tourism Australia has found." What? Can someone go check on the offices of Tourism Australia? Anyway, go hop onto a romantic hot air balloon ride (oh I get it, because of the air sign thing) with Picture This Ballooning and a Champagne breakfast above the Yarra Valley.
But if you're one of those kinky Geminis who are 'lovers of sea creatures' (is this where the libido part comes in?) get yourself to Cairns at the Far North Queensland aquarium at night and learn about the region's nocturnal creatures movements (what on earth is going on with kinky Geminis)?
Cancer:
Apparently you guys are moody because you're being pulled by your unconscious mind. The Experts at Tourism Australia have made the inspired choice of you being near the ocean. They suggest you swim with white sharks (your best ocean friends), count endangered rock-wallabies (you guys love scampering), and cruise Exmouth Gulf searching for dugong with Echidna Walkabout Nature Tours (something tells me they might offer another animal encounter that doesn't include dugongs, but as sea-loving creatures, what happens on land is none of your business).
Finally, go on a trip along the gorgeous South Australian coastline, hike the cliffs and lay about on the white-sand beaches.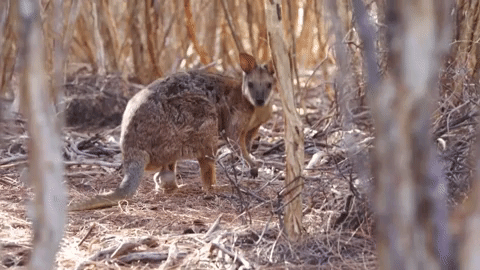 Leo:
Apparently you guys are goal getters, which is why you should relax at Geraldton in Western Australia. Go for a wander and look at the state's famous wildflowers, check out the Pinnacles, Kings Park and Botanic Garden on a Wildflower Wanderer Tour. Really thought you lions were going to be told to go to every single Lions Club but, hey, I guess not everything has to be directly related.
Virgo:
Apparently you guys are practical and hardworking and you love giving tasks your best shot. So get your butt onto a Yotspace superyacht voyage to Port Douglas, or Sydney Harbour, or Hamilton Island, or Whitsunday, or Kimberly, for example.
Or you can just chill out and slow down in Beechmont, Queensland. Quite straightforward.
Libra:
Apparently you guys are social butterflies, so smack group bonding together with thrill seeking and climb the Sydney Harbour Bridge with BridgeClimb. That's it. No other suggestions. Probably too busy being Chatty Cathys to do anything else.
Scorpio:
Apparently everyone thinks you guys are a fire sign, but you're actually a water sign. So get to Kangaroo Island and the Murray River in South Australia, thanks to Captain Cook Cruises (no comment). Also, stay in Adelaide but make sure you get out to the Barossa region for a day and treat yourself to some delish plonk and food.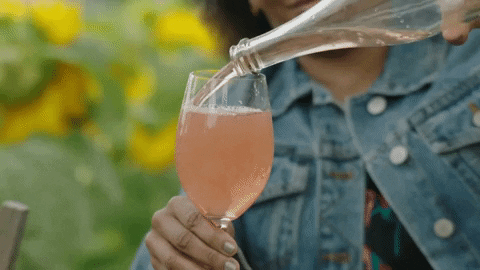 Sagittarius:
Apparently you are conversationalists who wear their hearts on their sleeve, so grab your partner and enjoy a romantic trip to Canberra (nothing fires me up like Parliament House). Thankfully there is a beautiful food and wine region nearby, and not just, like, 40 loose MPs. So get into that countryside and get drinking at one of 140 vineyards and 40 wineries.
Capricorn:
Apparently you guys are an earth sign, so that now means seeking out water and hopping onto a private yacht with Tasman Venture in the Fraser Coast in Queensland, visiting Fraser Island and Lady Elliot Island on the Southern Great Barrier Reef. Gorgeous.
Look, regardless of your star sign, all of these places sound pretty good and they're fun suggestions for sure. So let's use it as a guiding STAR and get ourselves out on holiday. Thanks to the 'experts' at Tourism Australia!