The saving grace was one contestant did know the answer; however, they were 'locked out' meaning the remaining contestants were left awkwardly trying to figure it out for a whole two minutes.
Those two minutes were dubbed the "worst" in Wheel of Fortune history by baffled Twitter users
While the contestants seemed to pick up on the words "in" and "your", it was the final three-letter word that had them stumped.
The contestants made incorrect guesses of "Another feather in your map"
"Another feather in your lap".
"Another feather in your hat",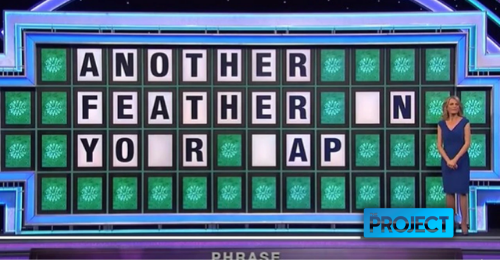 The disastrous segment was shared widely across social media with one clip amassing 1.4 million views.
"I thought I was watching a SNL skit," one person wrote.