Kylie recently announced on Instagram Stories that she and Travis have named their kid Wolf Webster on February 11, who was born the week before, with a simple "Wolf Webster" on a black background.
Now six weeks since the birth Kylie has made another announcement on social media that her baby is no longer named Wolf.
Kylie posted on Instagram, "FYI our son's name isn't Wolf anymore 😅😅 We just really didn't feel like it was him. Just wanted to share because I keep seeing Wolf everywhere 🙏"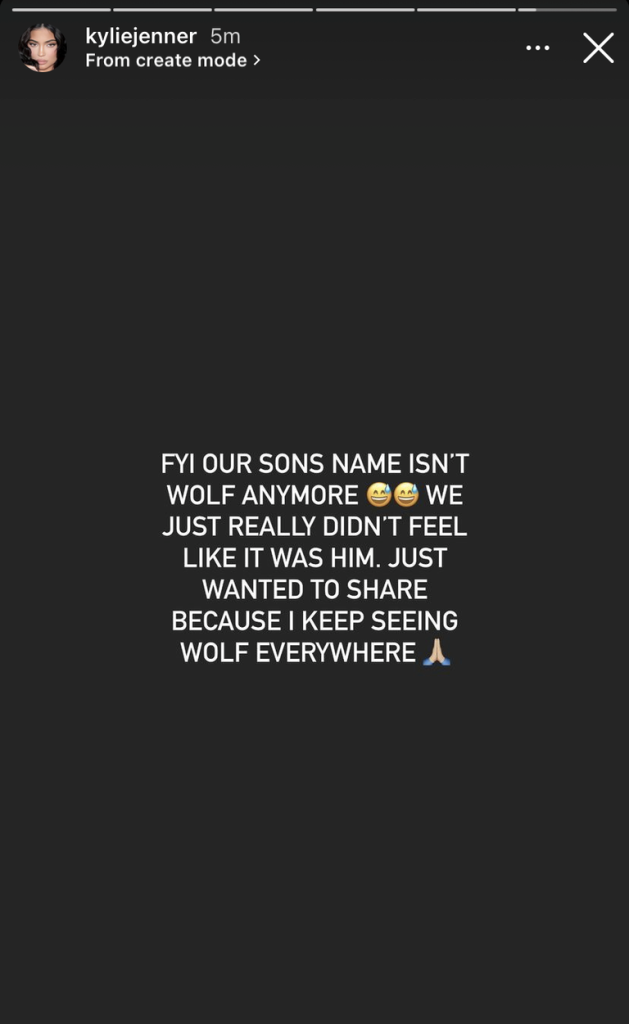 Photo: Instagram
According to national geographic wolf pups start howling between the age of four to eight months so they may have jumped the gun. The little one needed a few more months to work on their howl.
Maybe they realised getting a good sleep pattern going was a lot harder when the baby is being encouraged to go wild during a full moon.
They are yet to announce what their kid's new name is. Will they deviate slightly and go with 'Husky' or will they deviate slightly more and go with 'Dachshund'.
Perhaps they will break the celebrity trend of naming your kid something which looks terrible on the CV they will never need because they are born into wealth and go with something as simple as 'Josh'.
It would be spelled as J0$h of course