That's right, Twitter has just started rolling out a new feature that will detect if you are about to tweet something mean and ask you to reconsider your language before you tweet it out there into the universe, only to eventually be found by your employer and cause you to get fired.
As you can see from this @GrayhamSays character, they love double swearing at someone. But Twitter has seen the reply contains potentially harmful or offensive language and is nudging at the horrible, cruel and mean @GrayhamSays to reconsider.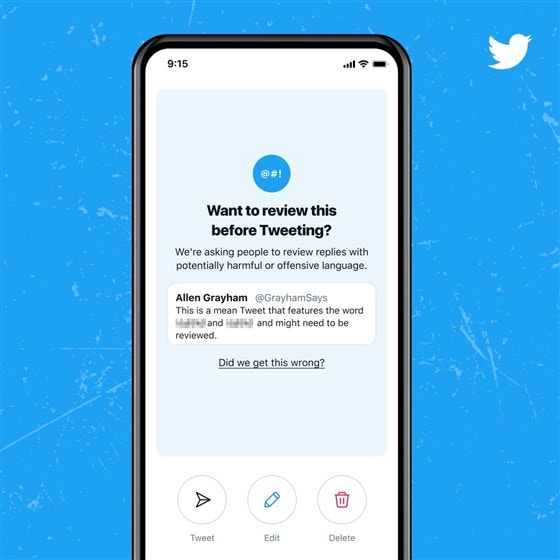 Now, I am a journalist. So I did the heavy lifting, and am pleased to report that @GrayhamSays is a Twitter account created for illustrative purposes and not a real person, so it's not like they're out there giving it to your favourite celeb right now. Well, maybe. They had to get that prompt to pop up somehow.
Twitter decided to roll out the prompts properly after testing the tool last year, and discovering that:
If prompted, 34% of people revised their initial reply or decided to not send their reply at all;
After being prompted once, people composed, on average, 11% fewer offensive replies in the future;
If prompted, people were less likely to receive offensive and harmful replies back.
So it actually seems to be having a positive effect on people. Bullies, you may need to invest in carrier pigeons. On that note, I'm off to go buy a cat.