While returning to the office may take some readjusting, spare a thought for all those pets out there who have become accustomed to endless company.
Many dogs and cats (and pets of other varieties) have enjoyed more cuddles, more walks, more playtime, more meals, more staring at you while you try to eat a sandwich. They've been living their best lives, but now it might be time to transition them back into their normal routines. Well, more specifically, transition dogs back into their normal routines. Cats, on the other hand, are super eager to help you pack your work bags and send you out the door.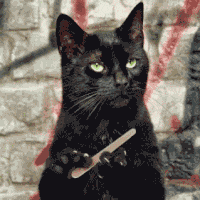 As pets readjust to the new normal of not having their human companions around, it may come with some separation anxiety. Thankfully, there are some things you can do to prepare them for life after Covid-19.
Here are some suggestions by the RSPCA...
1: Stick to a routine, because dogs are creatures of habit. Help them get used to your absence by putting aside time to leave the house without them.
2: Don't take them on too many walks. Yes, there is such a thing as too many walks, according to the RSPCA. Most dogs only need between 30-45 minutes of aerobic exercise per day. No, not lycra-style Jane Fonda aerobics, but exercise that is brisk. You want to make sure they're getting the same amount of exercise that you'll be providing for them once you return to a post-Covid life.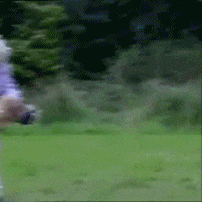 3: Encourage your dog to self-entertain. You can even rotate their toys frequently to increase their novelty value. This means they'll be more inclined to play with their toys and self-entertain while you're not at home.
4: Banish the bowl. Start feeding your dog in more creative ways so they can forage and be stimulated throughout the day. You can use puzzle feeders, chew bones, or just scatter their food to keep them entertained.
Hopefully, if you employ some of these techniques, your fur babies won't suffer anxiety while you head out for work. The only anxiety they'll suffer from is warding off that evil postman!