With lockdowns and WFH, people felt like it was the purrfect time to add an animal to the family. It also helps that there was an eviction ban, because new puppies mean stained carpets. Hot tip for a twice dog owner: indoor plants fit purrfectly (ok I'll stop) over ruined carpet spots.
The most popular names for pets (it's actually just cats and dogs, but can we really consider a lizard a pet?) born in 2020, was compiled by Pet Insurance Australia.
Interestingly, the list did not include some of the strongest 2020 themes. I expected to see the likes of 'Rona' or 'Joe Exotic'. Not even 'sourdough' or 'Netflix' made the top 10.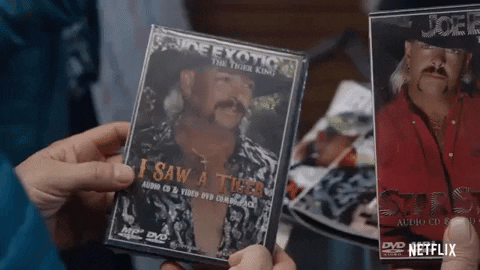 Although we didn't see a 'Tiger King' we did see plenty of Simbas – which came in as the 6th most popular dog name.
Many of the top 10 were inspired by fictional characters from movies, books and Aussie foods like 'Milo'.
The data showed the most popular name for both male dogs and cats was influenced by a real person – Archie from the Royal Family. I guess I would consider my dogs my little prince and princess. In saying that, I definitely don't feel like a Queen when I'm squatting down to pick up their waste.
The top boy dog names:
1. Archie
2. Hunter
3. Milo
4. Leo
5. Shadow
6. Simba
7. Bluey
8. Boris
9. Charlie
10. Fluffy
The top girl dog names:
1. Luna
2. Willow
3. Cleo
4. Chilli
5. Hazel
6. Kiki
7. Maisy
8. Angel
9. Belle
10. Bernie
The top boy cat names:
1. Archie
2. Charlie
3. Milo
4. Alfie
5. Teddy
6. Ollie
7. Winston
8. Bear
9. Buddy
10. Arlo
The top girl cat names:
1. Luna
2. Daisy
3. Coco
4. Frankie
5. Rosie
6. Bella
7. Willow
8. Lola
9. Maggie
10. Ruby
As an experienced dog owner I do think some of these pets will be renamed in the near future. Anyone who has ever yelled their dog's name across the park knows that you want something that doesn't make you sound semi-unhinged. Good luck to all those people yelling at "Fluffy" to stop mounting "Boris".
Main Image: Pixabay