Guess what, thrill seekers -- camping has wound it up a notch and you can now stay a night on the side of a gorge, above a sheer drop in Mount Buffalo National Park in Victoria (and fulfil every one of your vertigo night terrors).
It's an experience called 'Beyond the Edge' by Unleashed Unlimited, an adventure travel company that have finally answered the demands of "What about this but on a cliff face?"
To seasoned and non-seasoned campers and climbers alike, you're looking at a little abseil down to your portaledge, where you can indulge in a three-course meal, and watch a truly unforgettable sunset (from sheer extreme happiness or terror), and finally nod off. But not before your body does that 'I'm almost asleep' kick thing, think you're falling to the ground, realise you're not, and then stay awake all night for fear of actually doing it.
Once the beautiful sunrise hits your eyes, you're treated to coffee and breakfast, and you can choose to abseil down to the valley below, where you can finally collapse in a heap of tears and kiss the forest floor.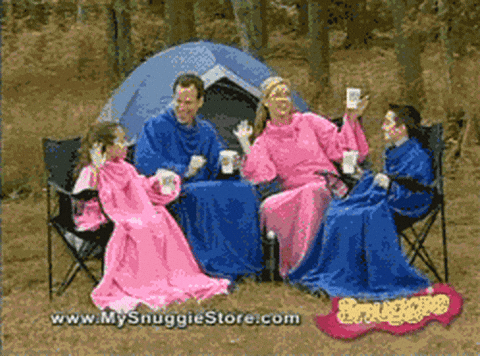 It is truly the Dr Pepper of camping experiences – you will either love it or hate it. Either way, unforgettable memories. And in a year of us all playing it safe at home, this might be the jump-start you need to feel alive and engaged with your surroundings once again. And can you really put a price on getting to experience the life of a mountain goat?
Check out the experience below. Sleepwalkers need not apply.