If you frequently use the internet, no doubt you have seen the #GuessMyDogsNameChallenge, where users upload a picture of an object that relates to their pet's name, alongside a photo of their pet.
Viewers then have to guess your pet's name from the clues. These posts are generating hundreds of comments, but it turns out you might be revealing your password.
Following research that showed people commonly use their pet's names as passwords for banking and personal information, users are essentially handing out their security information on a silver platter.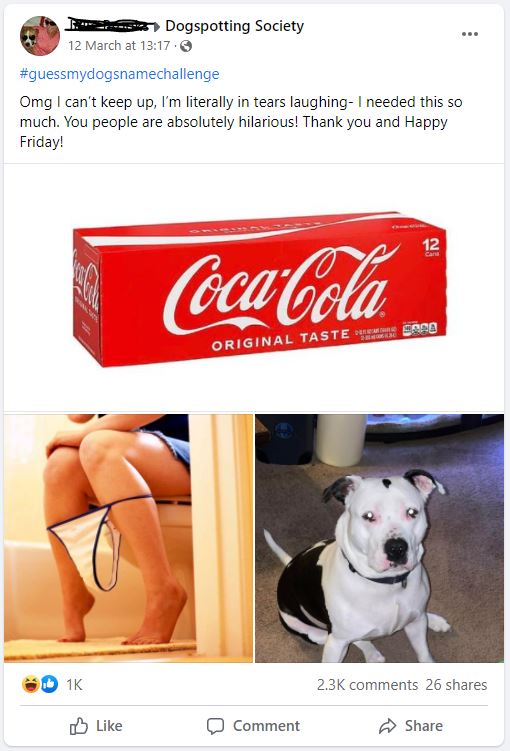 The #GuessMyDogsNameChallenge search on Facebook returns over 18k posts, with some users commenting how easily people are giving up their personal information.