There was little chance of a word with positive connotations taking the winning spot, when you look at the other finalists which included 'coronavirus', 'self-isolate' and 'BLM' (Black Lives Matter).
Words I'm surprised to see not make the top 10 are 'sourdough', 'starter' and 'bit of a failure actually I just ended up buying bread from the shops'.
According to the BBC, Collins stated the word lockdown "encapsulates the shared experience of billions of people."
Lexicographers recorded more than 250,000 usages of "lockdown" during 2020, up from just 4,000 last year.
Why those 4000 people used that word at all is a mystery? We can assume it was more like a 'lock (them) down' when talking about their crushes. 2019 was all about dating and kissing without a mask on.
In 2019 Collins Dictionary declared 'Climate Strike' the word of the year. I think we are meant to ignore the fact many words of the year are more than one word.
This seems very foretelling since carbon dioxide emissions have fallen dramatically since lockdowns were imposed around the world.
Maybe we should have named the word of the year 'no more pandemics' in the hope we could also actualize this.
Here are Collins Dictionary words for the past few years:
2018 – Single Use
2017 – Fake News
2016 – Brexit
2015 – Binge-watch
2014 – Photobomb
2013 – Geek
'Photobomb' seems particularly adorable in contrast to 'lockdown'. Even if you did photobomb someone today, you'd be wearing a mask from 1.5 metres away… just doesn't have the fun effect it used to.
Binge-watch has definitely held its own, in fact if it wasn't already used it could have taken out the word of the year in 2020. It can't make another appearance because there is nothing left to binge-watch, we finished it all in lockdown.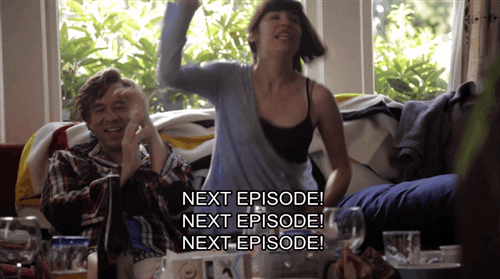 Also, if all those Geeks in 2013 are working on a vaccine, we are happy to say we were mean and you are in fact not geeks, but heroes.
Main Image: Pixabay