Plus, with all the new rules to prevent a future pandemic, air travel might be even more annoying than it already is. But thankfully the Crystal Cabin Awards are here to fix all our mile high problems.
Since 2007 the Awards have recognized 'excellence in aircraft interior innovation'. So let's take a look at the possible future of cabins, shall we?
First, we have the University of Cincinnati's coffee house style cabin.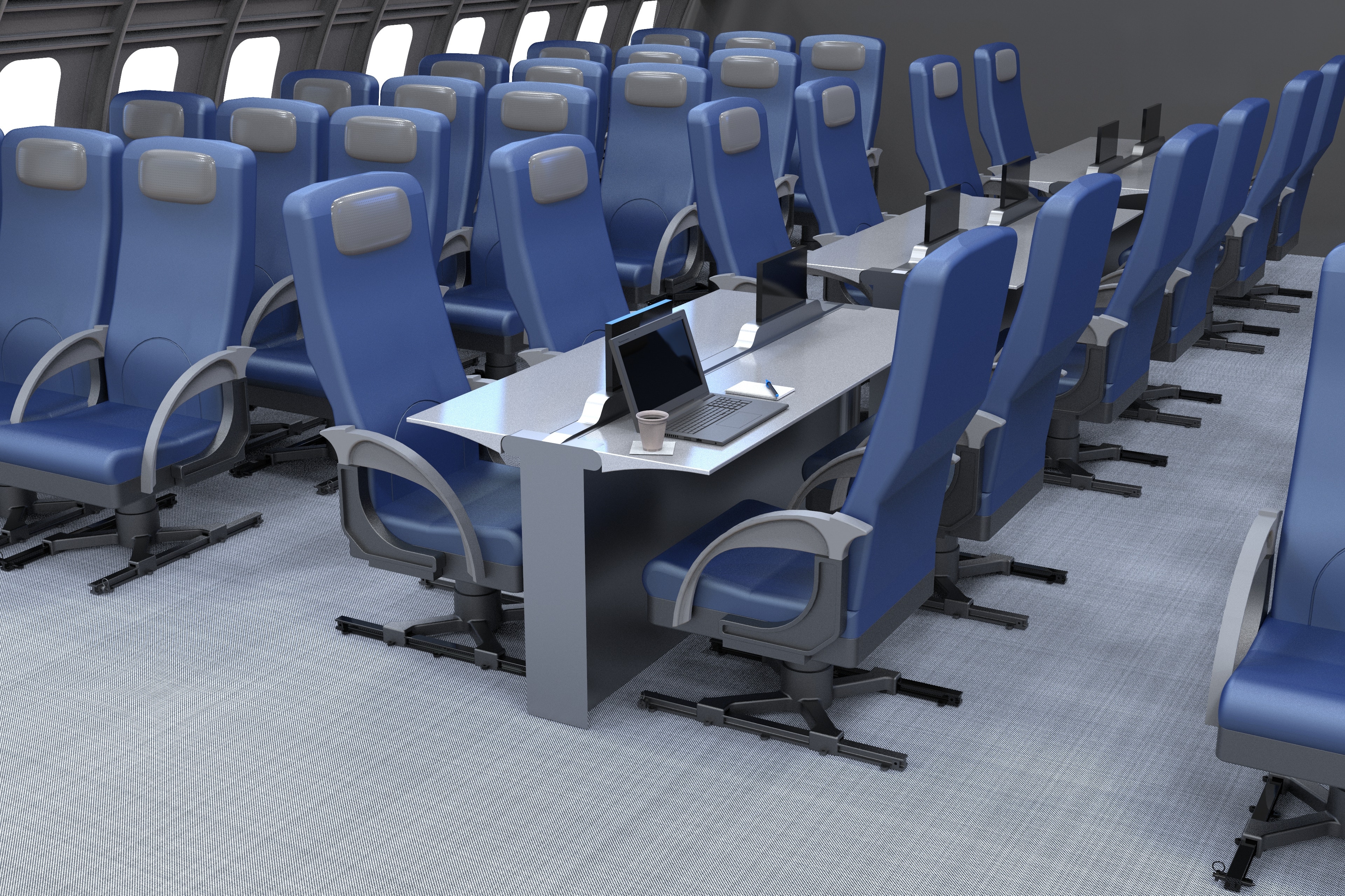 Wait a second… am I in an airplane or inside some trendy coffeehouse, writing my Big Bang Theory spec script while sipping on a latte? The University of Cincinnati has gone with the communal table at the café look. And while it would be nice to have an actual table instead of a little flimsy seat tray, I don't know if I want to spend an entire flight facing a stranger. Plus, this doesn't seem at all Covid-safe, with airborne airborne particles freely travelling between your coffee-house chums.
If you're looking for a little more personal space with a lot more style and a tiny carbon footprint, then I present to you 'Alice', the first purely electric commuter jet from Israeli company Eviation Aircraft.
Carrying just nine passengers and with a range of 1000 kilometres, this could be the future of short trips. The Alice really looks like a wonderland when it comes to comfort and style, but not sure if it's a commercial airline option, or at least an affordable one.
So what about a concept that actually tackles the pandemic problem of social distancing on a large scale? Well, get ready to board the Airbus Airspace Cabin Vision 2030…
Not only does this concept feel way more Covid-safe, it also has the holy grail of air travel… your own dang arm rest.
So the future isn't all doom and gloom, air travel looks like it might actually be good for a change… But I'm just really looking forward to that arm rest.
Main image: Crystal Cabin Awards.