Main: In a new update coming to the Uber app, users will be able to find what was precisely behind the numbers of their Uber rating.
From Wednesday night, the new Uber Privacy Centre will include several new transparency features for app users, including access to a breakdown of rider ratings, giving them greater visibility on patterns in their ratings from driver-partners.
Other features of the Privacy Centre include making it easier to access, view, and change your privacy settings by putting them in a single location for rides and delivery. It also provides transparency features that explain how your data powers your trip and delivery experiences.
What you'll be able to see: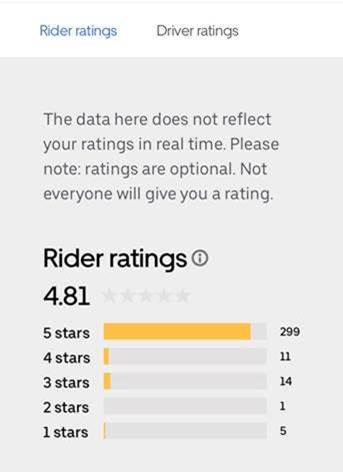 While all that is exciting enough as it is, buckle up, because we are about to reveal what cities have the best and worst Uber ratings in Australia.
At the top of the list, Newcastle wins for the highest score on average with a massive 4.90 out of 5. But the city that needs to check their behaviour… Perth coming in with 4.79 out of 5.
Here's how all the metro cities in Australia go with their Uber ratings:
AU Metro Cities:
Newcastle - 4.90
Cairns - 4.89
Wollongong - 4.89
Gold Coast - 4.88
Sunshine Coast - 4.87
Darwin - 4.86
Hobart - 4.85
Launceston - 4.84
Sydney - 4.84
Geelong - 4.84
Adelaide - 4.83
Brisbane - 4.82
Canberra - 4.82
Melbourne - 4.80
Perth - 4.79
So, if you want to flex your rating, just be sure you keep yourself about your cities average!