As COVID-19 restrictions ease in NSW, restaurants are slowly opening their doors again to allow 10-people in at a time for a meal. It's a welcome relief for the hospitality industry, of which over 250,000 jobs disappeared from almost overnight.
Many restaurants are gladly reporting that foodies are coming back by the droves, as a show of support to a healing industry, or perhaps a show of protest to just how bad home cooking can be. So imagine the frustration when a table of four just straight up does not turn up for their booking. Imagine no more, because it's happened to a cocktail bar in Sydney called Low 302, and you better believe they wrote about it on Facebook.
"Hi Aimee," the post begins. "We thank you for making a booking at Low for four people. Right now that is 40% of our entire capacity. The thing is Aimee, you didn't show up for your booking. You Didn't have the common courtesy to call up and cancel. We had people on a waiting list who would have been happy to take your reservation. Maybe you have no idea the financial impact this has on a restaurant right now. Maybe you don't care."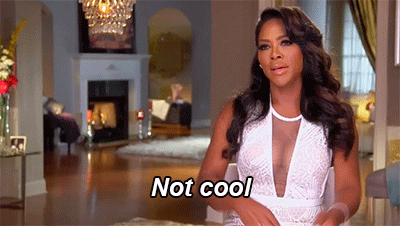 "You have single handedly set the worst precedence for our entire industry at the this most difficult time. Furthermore you have put us in the position of having to now ask other bookings to pay a deposit when booking. Something we really wanted to avoid having to do. Aimee, there is a special place for you to burn in hospo hell."
Oof. Aimee you absolute turnip – what were you thinking? Arguably you should not have been doing this pre-coronavirus either, but this really takes the cake. So everyone, remember your manners, and we'll help lift everyone out of this together.
Meanwhile, pray for Aimee, for she hath been sentenced to a lifetime of poor service karma, before being flambéed in hospo hell.