Former President Donald Trump wandered into a wedding reception being held at Mar-a-Lago, got to the mic, and made a speech – not about the happy couple, but about all the gripes he continues to hold surrounding the way the country is being run and how the election panned out. Oh and he remembered to shout out the couple at the very end.
In footage obtained by entertainment website TMZ, a tuxedo-ed Trump holds court on the dance floor and confusingly lists the ideas circling through his head regarding a news report he saw, he then lists political hot-topic countries as though by simply listing them and mentioning the word 'sanctions' he's made his point, how the borders are out of control, how a guy in the audience called Jim would have been the only person tougher on the border restrictions than him, and then tells the couple how it's an honour to be there.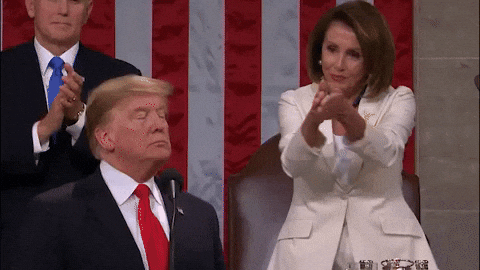 Oh and he talks about how he actually won the numbers during the election, proving he's still remarkably sore about not being in the top position and bringing the same sort of energy to a wedding speech usually reserved for parents of a bride or groom who went through a nasty divorce.
At least he was already dressed in a tux, and it seems like the crowd is full of pro-Trump guests so there's that too.
You can check out the video here if you're interested in an exhausting reminder of the sort of speeches we used to have to sift through each day to try and understand what he's trying to achieve.