TikTok influencer and self-described 'water snob', Ryan Dubs recently shared a video showing his latest delivery. 'High end' bottled water. The video tells how he spends $2k a month on water, getting it home delivered. And we know what you're thinking. Where do you put it? We'll don't worry; Ryan has that covered. He has four fridges!
Ryan's water brand of choice is Voss, which comes in a glass bottle with a plastic lid. Up until recently, he used to have Fiji water. But it started to weigh on Ryan the amount of plastic waste created. He made the switch to Voss because they are more carbon neutral.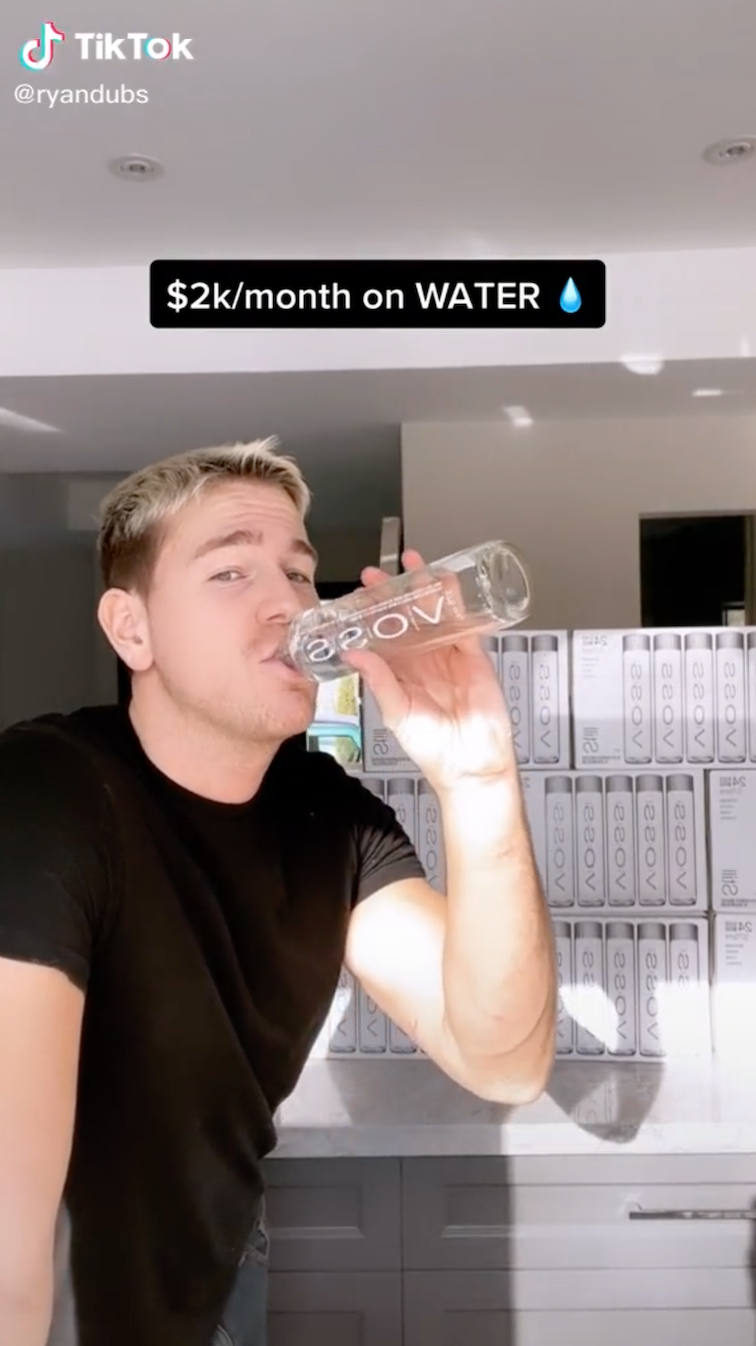 But if Ryan cares so much for the environment, why wouldn't he have tap water, you ask? Well, unfortunately for Ryan, he is one of the many people with access to clean drinking water who 'hates the taste of tap water,' saying he 'can only drink bottled water'.
If you are like Ryan but can't afford $2k a month in bottled water, alternate options that might suit your budget are benchtop water filters starting from $179. You will, of course, have to supply your glass bottles or drinking glasses. You'll also reduce your living expenses by not requiring four fridges, also assisting the environment.
If this helps reduce your high-end bottled water budget, you might consider donating to one of the many charities that help bring safe drinking water to the 1 in 3 people around the world who don't have access to the resources.