Prince William has revealed unconventional tactic he once employed to help deliver speeches in front of the important crowds that gave him anxiety – popping his contacts out, meaning he could read the paper in front of him, but rendering the crowd in front of him into a blur.
The Prince spoke of this technique in a BBC documentary set to air on Thursday evening, UK time titled 'Football, Prince William and Our Mental Health' as part of the Heads Up campaign to kick off a large conversation about men's mental health through football, of which is one of the largest killers of UK men under 45-years.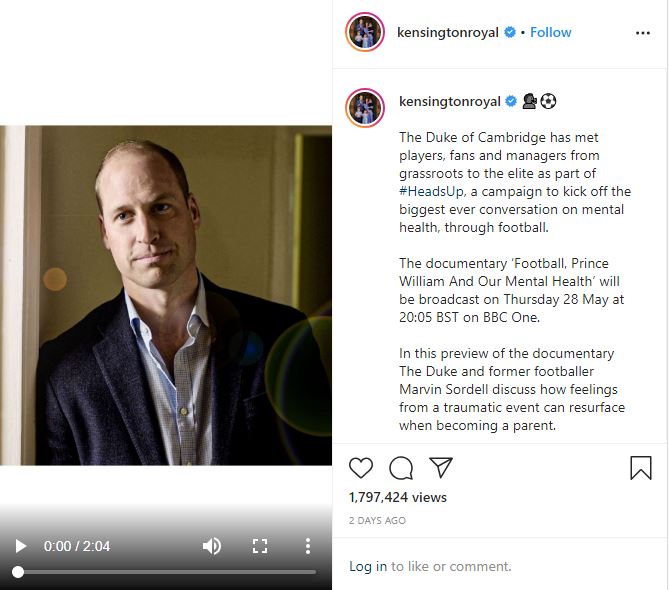 In a preview for the documentary, the Prince opened up about how contacts helped him through some particularly anxiety-ridden moments.
"Certain days, especially certain speeches as well, when I was growing up, you definitely get a bit of anxiety about it."
"Weirdly the sort of thing that helped me which I didn't actually realize at the time, was... my eyesight started to sort of tail off a little bit when I got older and I didn't used to wear contacts when I was working.
"So actually when I gave speeches, I couldn't see anyone's face," he said. "And it helps, because it's just a blur of faces."
Whilst the Prince doesn't do this anymore, he said "Actually that really helped with my anxiety," at the time.
If you find yourself in need of help - for any reason - crisis support is available through Lifeline on 13 11 14.