There's nothing like a terrible a pandemic to start mixing up how you do things. I, for one, was forced to forego the gym and switched my exercise routine to a far more fun 'rave' at home. Why not Melbourne Shuffle my way to extreme fitness each day?
For others, they've found working from home is not only possible, but way more productive.
And for Perth Principal, Clark Wight, he's used the pause in the usual routine to reflect on whether the old-school way of grading kids is actually a good measure of how their education's going.
"I believe reports need to evolve to be continual snapshots of continued learning, growth, strengths and opportunities," Wight told the ABC.
"An A–E model reflects a time when memorising and regurgitating content were 'education'.
"The only person who remembers your ATAR score two years past year 12 is your mother. No one else cares about it."
He might be onto something… Have you ever met a really dumb smart person? I'm talking about that friend in school who was incredibly good at remembering facts and figures, but truly made some baffling decisions when it came to problem solving everyday life around them. On paper - bright; off paper - not bright. You better believe that friend got into the best Uni, but left a hilarious trail of misadventures in their wake.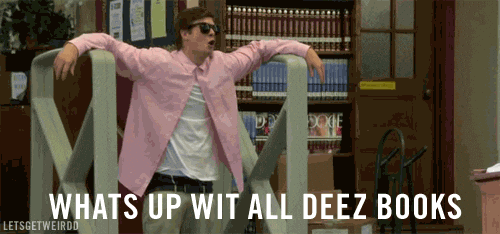 So now Guildford Grammar Preparatory School are implementing a sliding scale to assess students, based on Canadian education researcher, Michael Fullan's framework of the six global competencies of deep learning.
Character - Character refers to qualities of the individual essential for being personally effective in a complex world including: grit, tenacity, perseverance, resilience, reliability, and honesty.
Citizenship - Thinking like global citizens, considering global issues based on a deep understanding of diverse values with genuine interest in engaging with others to solve complex problems that impact human and environmental sustainability.
Collaboration - Collaboration refers to the capacity to work interdependently and synergistically in teams with strong interpersonal and team‐related skills including effective management of team dynamics, making substantive decisions together, and learning from and contributing to the learning of others.
Communication - Communication entails mastery of three fluencies: digital, writing, and speaking tailored for a range of audiences.
Creativity - Having an 'entrepreneurial eye' for economic and social opportunities, asking the right questions to generate novel ideas, and demonstrating leadership to pursue those ideas into practice.
Critical Thinking - Critically evaluating information and arguments, seeing patterns and connections, construction meaningful knowledge and applying it in the real world.
There are plenty examples of successful people who were frankly awful at pulling A's on tests, and became deterred from school as a result. Perhaps they would have been encouraged to engage with the education system a little more if it had wider berth for its one-size fits all approach.
Until then, I'm going to call my friend - I want to know what weird little adventures they've been up to in isolation.