The Cornish Seal Sanctuary (CSS) in Cornwall recently issued a press release containing a modern love story, layered in drama and heartache. It tells an emotional account worthy of a screenplay adaptation... okay perhaps straight to television, but still!
They stated that Harris, a 10-year-old Asian short-clawed otter at their sanctuary in England, had lost his partner Apricot after she died at age 16. Harris was left alone for the first time in four years but was no stranger to dark times.
Harris, our boy looking for love. Image: Cornish Seal Sanctuary.
Tamara Cooper, curator at the Cornish Seal Sanctuary, said "Harris came to us from the Welsh Mountain Zoo in 2016 after being rejected by his family."
But things turned around for Harris soon after his arrival at CSS.
"There was certainly something about Harris that ticked all the boxes for our female otter Apricot, and after a few days of careful introductions they settled in beautifully together. He was a doting partner to Apricot, so when she passed away a few weeks back he was absolutely lost," Cooper said.
Naturally, otters live in pairs, and CSS stated he was such a good partner that the team wanted him to be able to get a second chance at love, so the search began to find Harris a new partner.
Forget about the Honey Badger, there's a new bachelor we're getting behind.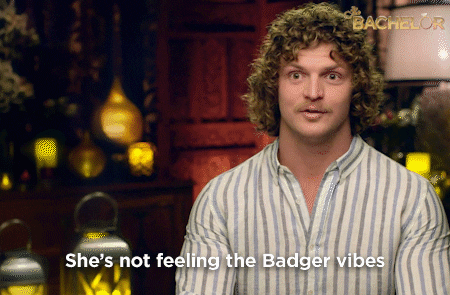 CSS knew the dating world had changed a lot since Harris was last single and decided to try their luck the modern way. The team created Harris an online dating profile; highlighting everything he could offer a companion, and sent it out into the world wide web in the hope of finding his new perfect match.
With traits like, 'very attentive', 'love a cuddle' and 'a good listener' it's no surprise a potential date popped up in no time. Plus it's always good to end on a joke, even if it is a pun.
Enter Pumpkin stage right.
A female otter at SEA LIFE in Scarborough, Pumpkin had also very recently lost her elderly partner Eric, so the team there thought they would be the perfect match (no one else could possibly understand their grief) and sent some photos of Pumpkin back.
While Pumpkin did not have an online profile (she wasn't ready for that) we can imagine it would have had complementary BIO listing traits like 'need attention', 'cuddle me all you want', 'bit of a blabbermouth' and 'I'll keep you in line' – which is significant because apparently Harris had got a little slack at making his Otter bed since returning to bachelor life.
Todd German, display curator at SEA LIFE Scarborough, said "After having recently losing her best friend Eric, Pumpkin has been extremely lonely so we are delighted that Harris will be coming to join her at SEA LIFE Scarborough and hope his arrival will provide Pumpkin with comfort and companionship."
Everyone has agreed this is fate. A twist on the classic 'Love in the Time of Cholera', we now see 'Otter Love in the Time of COVID'.
Harris will go to Pumpkin, as it´s best to introduce a new male into a female´s territory so that the male more easily submits to the female on first meeting. Plus, her dam is more nicely decorated no doubt.
CSS stated they will be very sad to see Harris go. "He is such a character but we will be keeping in touch regularly to see how him and Pumpkin get on," Cooper said.
Apricot would have wanted only the best for Harris,Otter f and we wish all the best to Pumpkin and Harris on their journey towards love.