As I sit here working from home (WFH), writing this article while wearing nothing but a robe, I ask myself 'would I wear a sweatpant suit?'. The answer is yes and if I ever did get one the next question would be 'would I ever not be wearing it?'.
Being able to wear your comfiest clothes is one of the perks of WFH, along with heating up leftover fish in the microwave and undoing your pants on your way to the bathroom.
The idea of having to squeeze back into restrictive formal clothes for the office is off-putting to most and the reason why Sam Kershaw, the buying director of menswear site Mr. Porter believes conventional corporate attire could be a thing of the past.
Hugo Boss is one fashion brand leading the way in providing a compromise between trackies and slacks, having already released a line of 'sweatpant suits'. These suits feature an elasticated waist and looser pants while still looking somewhat formal. The pants resemble the sweats we sported during lockdown but are definitely a smartened-up version.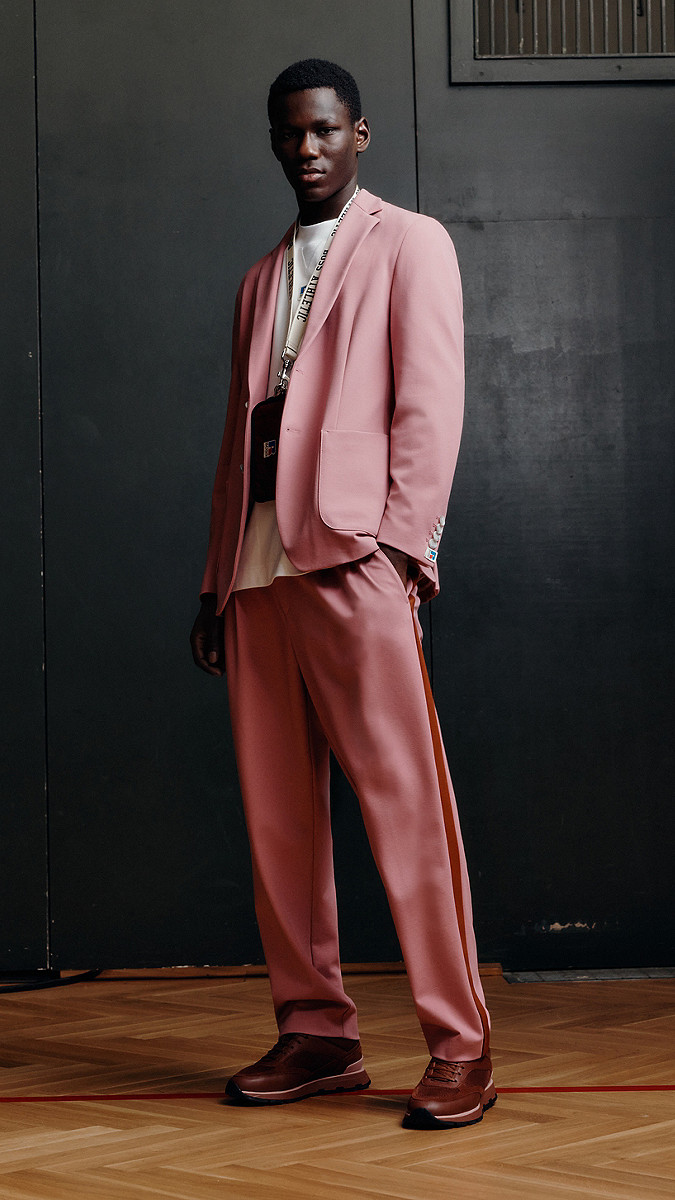 This is great news for the guys. Now we just need a sister company to make a girl boss suit for me. I'm thinking a flannel-checked pantsuit made entirely of recycled Pjs topped with a terry toweling robe jacket.
According to The Guardian, Sam Kershaw stated 'Our customers are not ready to disregard the 'at home' shift of investing in comfortable, versatile pieces for their wardrobe.'
Kershaw told the Guardian that he believes that workers are keen to continue choosing comfort over stiff tailored garments such as shirts, ties, and blazers and that is why the sweatpant suit hits 'that sweet spot between casual and formal'.
I'm a big supporter of this movement. I say less sweating in suits and more comfort in sweatpant suits.
Now, I have a zoom meeting in 5 minutes so time to go put on a formal shirt with pyjama shorts.