People do different things in order to reduce their stress. Some people perform vigorous exercise, others like to meditate and some people prefer to deal with anxiety in the healthiest way possible - consuming their entire bodyweight in Oreos whilst binge-watching the Sharknado series on a cold Saturday night (hypothetically speaking, of course).
But, one bus driver in Chicago has found his own way to combat the stress of living through a pandemic . Usually when people tell you to 'go jump in a lake' it's meant as an insult, but going forward they might just be offering you some sound advice on how to de-stress.
Because every day for the past 12 months, Dan O'Conor has jumped into Lake Michigan. And, you know what, fair enough. There's been quite a lot going on.
"It was during the pandemic, it was during the protest, it was during an election year... So it was somewhere where I could come down here and block all that noise out and kind of be totally present with me in the lake, and find some moments of Zen," he explained to Fox News.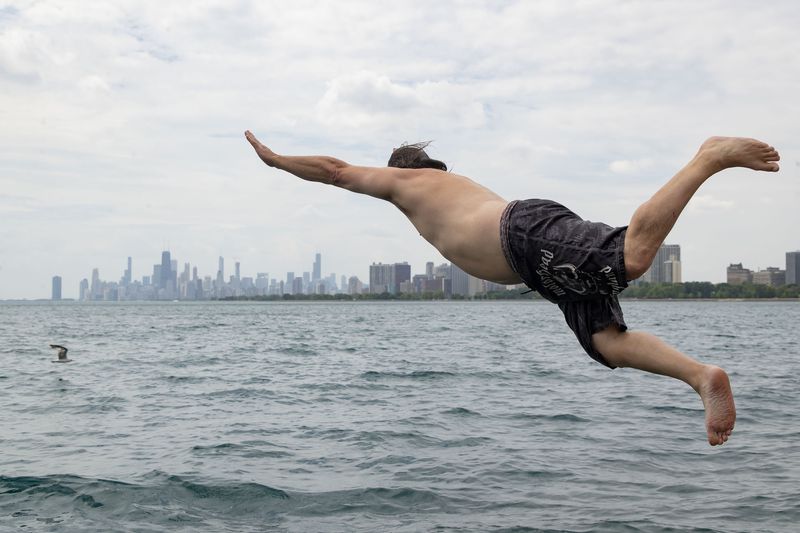 It does sound quite refreshing. But then you remember that during Chicago's winter the temperature often drops below zero degrees Celsius. So it's unclear if Dan has been experiencing Zen or the extreme throes of hypothermia, which can be so easily confused.
In fact, Dan was so committed to his new stress-busting technique, that during the winter when the lake literally froze over he hacked a hole into the ice so that he could jump in and continue his daily tradition. Now, that's commitment. If only he started doing this years ago during the Ice Bucket Challenge he could have cured motor neuron disease all by himself.
In fact, the only way that people could get their head around his bizarre behaviour was by assuming that he was participating in some new challenge to raise funds for something. "People started asking me what this was benefiting and how they could support," he told Fox.
He then went on to build up a bit of a social media following. "When I started posting the videos on Twitter and Instagram ... I got more wind in my sails there because people started commenting like, 'This makes my day, it's nice to see this,'" he said. Which just goes to show how many sadists there are on the Internet.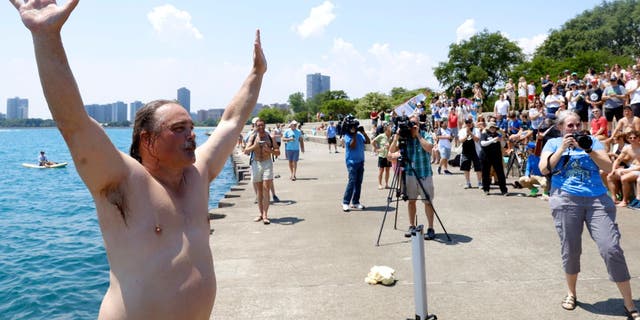 On Saturday, Dan celebrated (or perhaps a better word is 'commemorated'?) his 365th consecutive day jumping into the lake in a row. It truly is a fantastic achievement. But, for Dan's sake, let's hope that America can get its vaccine rollout completed and fix its problems with systemic racism so that Dan can stop having to jump in the lake every day.
In the meantime, this writer is going to pop down to the Yarra for a quick dip.