Shan Chef has posted a video on TikTok showing what she does with the art her children bring home from school.
The video starts with Shan holding a decorated paper plate and the caption reads "Overwhelmed by your kids' artwork? Call on the dumpster gnome!".
The word 'decorated' may be a bit rich because this kid chose to put white feathers on a white plate, so it's difficult to distinguish what is what. I'm giving the kid points for colour matching, but taking a few away for lack of vibrancy.
Shan then goes on to explain her hack for getting rid of her kid's artwork.
"This has got to be my favourite thing that I've taught my kid. Buddy, can I give this to the dumpster gnome?"
The kid replies, "yes".
Mum then asks him, "ok, what does the dumpster gnome do with this?"
Her son answers, "throws it in the garbage and then decorates their house with it."
Shan clarifies, "Mummy throws it in the garbage and then he decorates his house with it."
Basically one man's trash is another made-up gnome's treasure.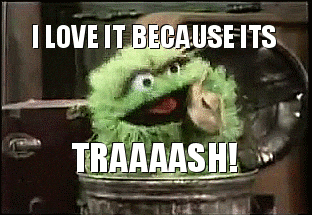 I'm sure it will go beautifully on the gnome's mantelpiece next to the paddle pop cat he brought home yesterday.
Before we go ahead and judge Shan, I'm sure she doesn't throw out all of her little guy's artwork. I think we can all agree this just was more of an exploration of textures, experimental piece.
Main image: Pixabay