Yes, Meat Loaf has announced his involvement and executive producer status in an upcoming TV dating show named after one of his biggest hits, 'I'd Do Anything for Love (But I Won't Do That)', and we can't wait to see what the 'that' will be.
What we do know is that the show will put couples' love to the test though challenges based on iconic ballads, where they'll go through physical challenges that will push their communication and trust skills.
Based on the information we know so far we took a stab at what some of the challenges could be…
You Took the Words Right Out of My Mouth: Finish your partner's sentence while balancing on a wobbly log.
Bat Out of Hell: Catch a loose bat and send it back to hell. Going to hell would definitely test a couple.
Two Out of Three Ain't Bad: Get at least two things right, and watch your partner accidentally get one thing wrong and then try not to focus on that one thing, no matter how irritating it was.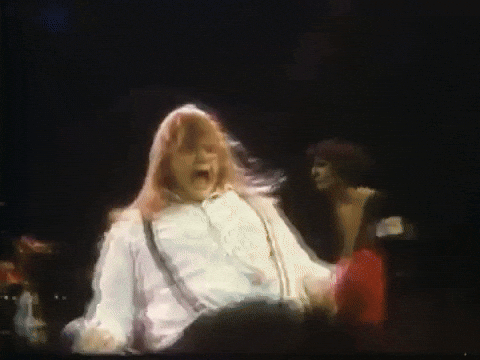 The show is in its early stages, so it's not yet known who will air the show or when, but it's confirmed Mr. Loaf will be joined by production company Nobody's Hero, which is known for its beloved Netflix reality shows Nailed It! and Sugar Rush.
It sounds like a smash hit already, something Meat Loaf is no stranger to with a career spanning decades and album sales in the tens of millions.