Philip Lowe has described lifting the unemployment benefit as a matter of fairness, rather than a macroeconomic issue.
Shadow treasurer Jim Chalmers said it was both, arguing the reasons to bake in an increase were self-evident.
"It's actually both a fairness issue - it's about making sure people can support themselves while they look for work - but it is also an economic issue," Dr Chalmers said on Thursday.
"There's a lot of shops and small businesses which have done well from the fact people have had more spending power, and so I think it ticks many boxes at once."
Coronavirus supplements worth $150 a fortnight will be withdrawn at the end of March. Unless the Morrison government intervenes, the dole will then return to as little as $40 a day.
"The government has been delaying giving people a bit of certainty on what the payment looks like after next month, they should do that as soon as possible," Dr Chalmers said.
This tweet is unavailable or no longer exists.
Dr Lowe said the central bank had not modelled the economic consequence of stripping away pandemic payments.
"But I think there is a wide consensus in the community that the previous level (of JobSeeker payments) should be increased permanently," he told the National Press Club in Canberra on Wednesday.
"I've said on previous occasions that I would join that consensus."
Australian Council of Social Service chief executive Cassandra Goldie said the government did the right thing last year by doubling the old Newstart rate.
"The increased rate meant that people, including families, were able to afford their rent and still have enough left over for fresh fruit and vegetables, to visit the dentist or catch up on bills," Dr Goldie said.
Deloitte Access Economics has modelled a return to the old rate as costing the economy $31.3 billion and 145,000 full-time jobs over the next two years
Dr Lowe said cutting the JobSeeker rate would have some effect on spending but it was mostly an issue of fairness.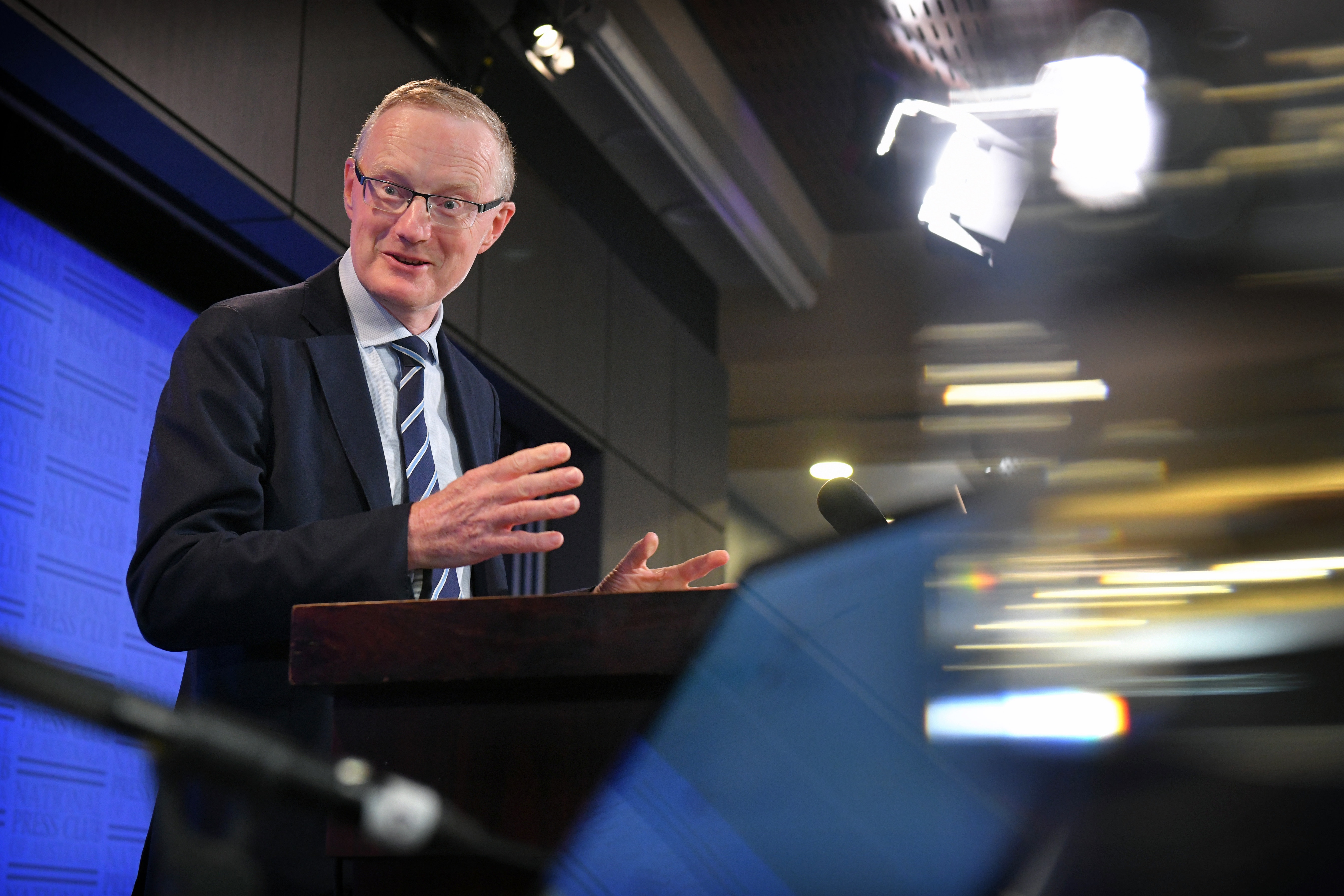 "As a society, what level of support do we want to provide people who don't have a job?" he said.
"Different people will legitimately have different views about the level of support. My own view is that some increase is justifiable."
ACOSS's Dr Goldie repeated calls for a permanent increase to the rate of JobSeeker, Youth Allowance and other income support payments of at least $25 a day more than the old Newstart rate.
JobSeeker was rebadged from Newstart in March 2020, and became the main support payment to Australians from 22 through to the aged pension.
"With only one job for every 9 people searching, the insecurity is wreaking havoc on people's mental health and leaving them to face the heart-breaking decision of whether they'll be able to afford to continue living in their home," Dr Goldie said.
AAP.