An Australian DJ turned PhD researcher in neuroscience has done what any good DJ tuned PhD researcher in neuroscience would do – play sick beats to fish.
DJ BeXta was Australia's first female dance music producer and now she's taking those skills into science, and proving it's never too early for fish to get into tunes.
Focusing on how baby zebrafish's brains react to sound, DJ BeXta (real name Rebecca Poulsen), ushered the 3mm long zebrafish into a 2cm cubed chamber (dancefloor, if you will) that was full of a breathable jelly (man this takes me back to foam parties at Ibiza) which would hold the fish steady as a 1cm speaker (boom box) attached to the cube played music to the fish and scanned their brains using a laser (all good underwater dancefloors need a decent light system).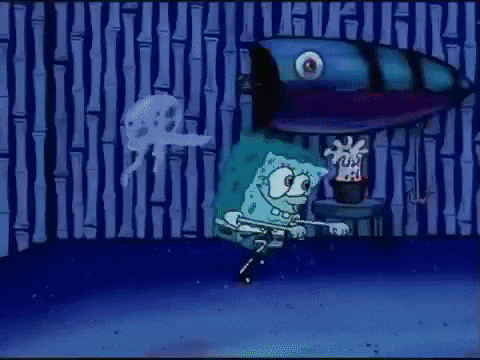 DJ BeXta found that the zebrafish actually have 'a more nuanced auditory system than has previously been described in larval fish', as quoted from her published paper in scientific journal, Current Biology.
She played the fish a variety of sounds, from white noise to frequency sweeps, and saw in the scans that the neurons that fired up in its sweet little fish brain were unique. Thus it could tell the difference between the different sounds. And while she was there, she thought, while she and the fish were there, why not play some other stuff?
This tweet is unavailable or no longer exists.
Look at that brain go! It's probably thinking about how if it wasn't stuck in jelly right now it would be pretending to have legs and put parachute pants on to do the running man.
It's also probably more stimulating than hearing hermit crabs yap on all day about the quality of the pebbles at the bottom of the tank.
If you're a fish who wants to check out your auditory processing, DJ BeXta actually has a couple of gigs coming up – on the 13th of March at The Triffid in Brisbane and another in Sydney at Mytilenian House on the 20th of March.Get your underwater playlists read