For young people who haven't heard of Young Talent Time it was like TikTok but on TV, and the dances were way longer and grainier.
It featured a group of young performers singing hit songs in matching costume and dancing around purpose-built sets. It also featured a weekly talent quest, so it was basically the OG X-Factor.
Young Talent Time launched the careers of a lot of Aussie performers, most notably Tina Arena and Danii Minogue.
The show was hugely popular, running for 18 years from 1971 to 1988. With almost 50 shows per year, that's a whole lot of singing, dancing and fake moustache wearing.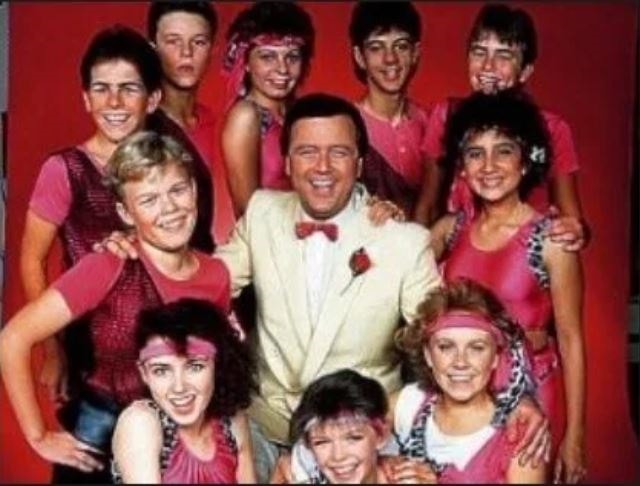 Tomorrow will be 50 years since the show that kept people's spirits high and the nation's taffeta industry afloat screened it first episode, and the reminiscing has begun. Host Johnny Young called it 'a terrific breeding ground for the talent'.
The nostalgia will be taken up a notch with a tribute at the Adelaide Cabaret Festival in June. The special live show will feature Johnny Young as host, as well as whole host of past performers.
If you can't make it to Adelaide for the show, we suggest checking out some of the old clips on YouTube for the all singing, all dancing spectacular and wtf moments.