Dr Moore-Gilbert is finally free after 804 days behind bars and will soon be reunited with her family in Australia.
She thanked the Australian government and diplomats for securing her release, as well as supporters who campaigned for her freedom.
"It has meant the world to me to have you behind me throughout what has been a long and traumatic ordeal," she said.
Dr Moore-Gilbert said it was bittersweet to depart Iran, despite the injustices she was subjected to.
"I have nothing but respect, love and admiration for the great nation of Iran and its warm-hearted, generous and brave people," she said.
I came to Iran as a friend and with friendly intentions, and depart Iran with those sentiments not only still intact, but strengthened.
Dr Moore-Gilbert's family thanked those who worked tirelessly behind the scenes to secure her freedom.
"We are relieved and ecstatic with the release of Kylie after over 800 days of incredible hardship. We cannot convey the overwhelming happiness that each of us feel at this incredible news," they said.
"We also thank the public for their interest and concern but ask that Kylie and us, her family, are given the space needed to re-adjust and re-acclimatise after such a traumatic experience."
Friends and colleagues of Dr Moore-Gilbert are over the moon.
"An innocent woman is finally free. Today is a very bright day in Australia indeed," they said in a statement.
Foreign Minister Marise Payne expressed relief.
"I am extremely pleased and relieved to advise that Dr Kylie Moore-Gilbert has been released from detention in Iran and will soon be reunited with her family," Senator Payne said.
The Australian government has consistently rejected the grounds on which the Iranian government arrested, detained and convicted Dr Moore-Gilbert. We continue to do so.
The minister made no comment on reports the 33-year-old was released in exchange for three Iranians imprisoned abroad.
Prime Minister Scott Morrison also refused to confirm or deny the prisoner swap deal, after speaking to Dr Moore-Gilbert on Thursday morning.
"It was wonderful to hear her voice and I look forward to seeing her after her return," he said.
Dr Moore-Gilbert was a lecturer on Middle Eastern studies when she was arrested at a Tehran airport while trying to leave the country after a conference in 2018.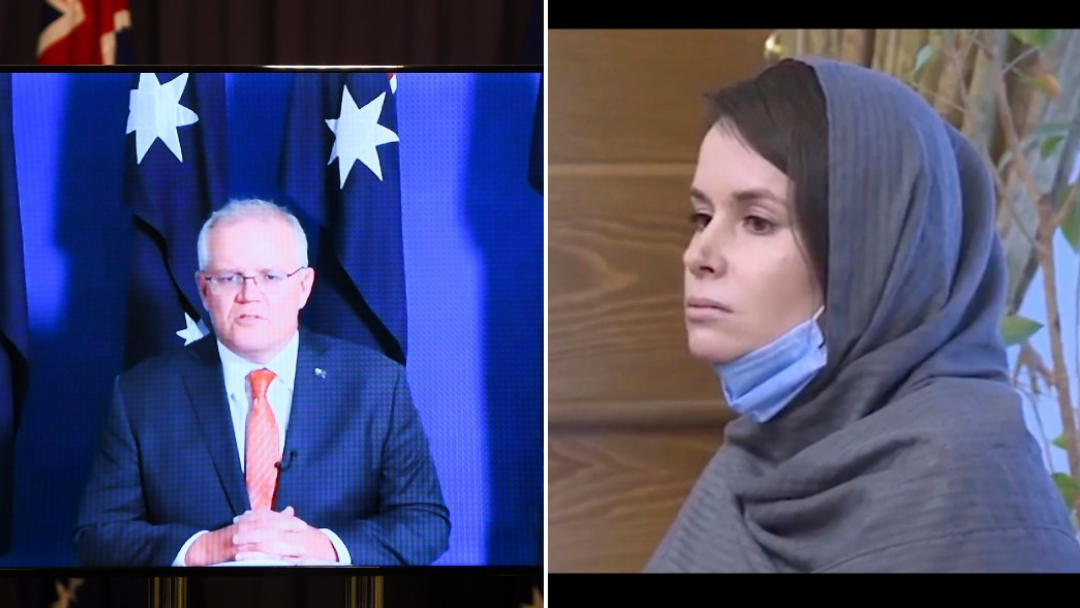 She was sent to Evin prison, convicted of spying and sentenced to 10 years behind bars.
Dr Moore-Gilbert vehemently denied the charges and maintained her innocence.
She wrote a series of letters to the prime minister from prison, saying she had been locked up "to extort" the Australian government.
Opposition Leader Anthony Albanese described her detention as outrageous.
"It's outrageous, very clearly, that the Iranian government has used this situation, effectively as a hostage situation," he told reporters in Sydney
International pressure had been building on Iran to release Dr Moore-Gilbert.
She has gone on repeated hunger strikes and her health had deteriorated during long stretches in solitary confinement.
In recent months, she was transferred to the remote Qarchak Prison, east of Tehran, as fears escalated over the spread of the coronavirus in the country's notoriously crowded prisons.
AAP.