"Australia makes our rules for things you can do in Australia," the prime minister told reporters in Brisbane.
"That's done in our parliament. It's done by our government. And that's how things work here in Australia.
"We don't respond to threats."
The planned media code forces tech giants to pay for news content or face fines of up to $10 million.
Facebook also believes the code is currently unworkable as it would force the company to strike deals with all news publishers.
Google's managing director Mel Silva played the tech giant's trump card on Friday at a Senate inquiry into the bill underpinning the code.
Shortly after her appearance, Google launched a slick campaign against the code, aiming to get Australians to sympathise with the multi-billion dollar company.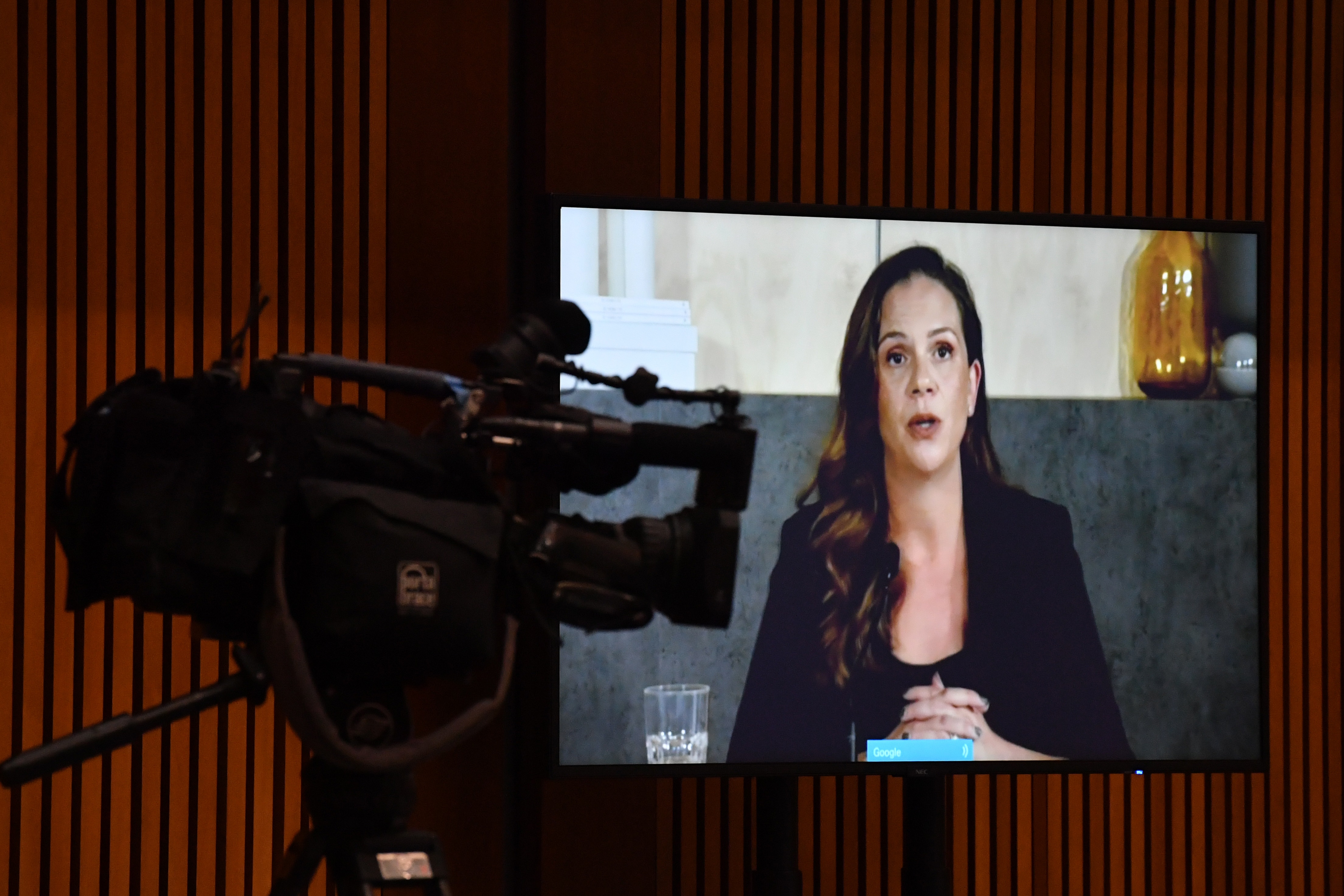 Google is already experimenting with hiding Australian news content for local searches, a change Ms Silva said affected one per cent of users.
A little more than that - 1.25 per cent - of the platform's searches are for news.
Ms Silva says the code is unworkable and provides an untenable risk to the company as they're unable to even calculate the financial risk.
Leaving the Australian market is the only choice if the code isn't tweaked.
"Any rational business needs to assess the impacts of any legislative change on our business, our product and our operations," Ms Silva said.
It is the only rational choice if this law were to pass for us.
Its solution is to offer up its "news showcase" feature to the code, instead of the entire search engine.
She said Google Australia's gross revenue last financial year was $4.8 billion, with the majority - $4.3 billion - from advertising.
That's the crux of the issue, with the code aimed at levelling bargaining power between tech and news companies.
Google also owns video sharing website YouTube, which has been left out of the code after the government gave in.
YouTube generates $30 billion revenue each year, split between Google, content creators and companies.
Facebook senior official Simon Milner said the "sheer volume" of deals it would have to strike is unworkable.
He says Australian publishers benefited $394 million between January to November last year from referral traffic thanks to Facebook.
"The deterrent effect should concern the committee," Mr Milner said.
Treasurer Josh Frydenberg introduced the underpinning bill to parliament in December.
The government says it would prefer Facebook and Google negotiate commercial deals first but if such talks fail the parties would be forced into talks under the code to decide how much the platforms should pay.
Representatives from News Corporation, Australian Associated Press, Nine, Guardian Australia, the ABC and SBS are appearing at Friday's hearing.
AAP.