Kent Police, in the UK, have been taken on a 30-minute car chase, while a helicopter tracked a vehicle from the air as it travelled at high speed.
The Police attempted to pull the Audi A1 over in Bexley, southeast London, before the driver fled down the busy dual carriageway out of the capital.
After running out of fuel in the seaside town of Minster, the officers searched the car, with the only form of identification to be found, a LEGOland toy driving licence, along with 'a large amount of cannabis'.
The LEGOland driving licence obtained by the now 21-year-old driver in 2003 meant the driver would have been around 2-year-old when the licence was obtained and possibly expired.
A spokesperson for the force said: 'During the early hours of Monday, February 28 2022, officers requested a vehicle to stop on the A2 in Bexley.
'It was pursued to the Isle of Sheppey and after running out of fuel stopped in Bell Farm Lane, Minster.
'A 21-year-old man from Sheerness was arrested at the scene on suspicion of dangerous driving, failing to stop, possession of a class B drug, driving with no insurance and driving with no licence.''
''He has been released on bail until September 1 2022.'
A LEGO set of the incident is available now.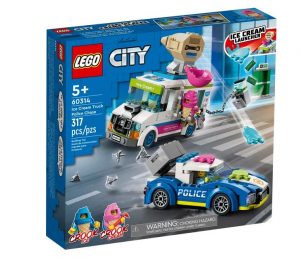 Photo: (Picture: Kent Police RPU) & Brickbanter