You know how you see a great pic on Instagram of a location and you're like: "Wow. Beautiful. Gorgeous. These guys took the perfect travel photo on that boat. I wonder where that was?"
So you tap the location and, low and behold – 20,000 other people have taken the exact same photo in the exact same spot on the exact same boat and you wonder if we ever really have any kind of free will at all?
I know, I know, people are just having a nice time and having fun, but allow me for a moment to be the fun police. INVENT YOUR OWN FUN. Enjoy looking goofy or normal in a photo. It's nice. Really nice. You're not a model (unless you are) or a travel photographer (unless you are) so just go ahead and enjoy being genuine. It's good stuff.
Rant over.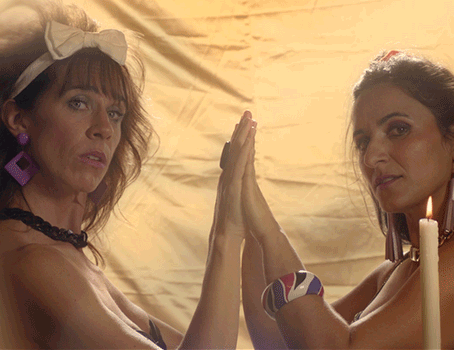 No it isn't! Psych. Because NZ tourism has created a very good and ORIGINAL piece of hilarious advertising that makes me feel like I'm not the only one who has a goat who has been got.
It's called traveling under the social media influence, and it's a true gem.
It's part of Tourism NZ's 'Do Something New' campaign. And yeah. I agree.
Because not every moment has to be perfect, or a copy cut of someone else's moment for it to be right. Let's all embrace that in our regional travels before the bubble between Australia and New Zealand finally opens up.
Frankly, I cannot wait to look regular in photos over there. It's photo normcore time.
Main image: Travelling Under The Social Influence. 100% Pure New Zealand.