If you are looking for some different kinds of puzzles after completing your Wordle, Worldle and Lewdle for the day, we have found the perfect one! If you were all about Where's Wally back in the day, before 3D eye illusion puzzle took over, then you'll love these.
Illustrated by Hungarian cartoonist Gergely Dudás, the images are bright, colourful and filled with a similar repeat pattern to distract your eye. The latest is below.
Can you spot three apples? Sound simple enough right? But here is a clue, the apples are red! Good luck.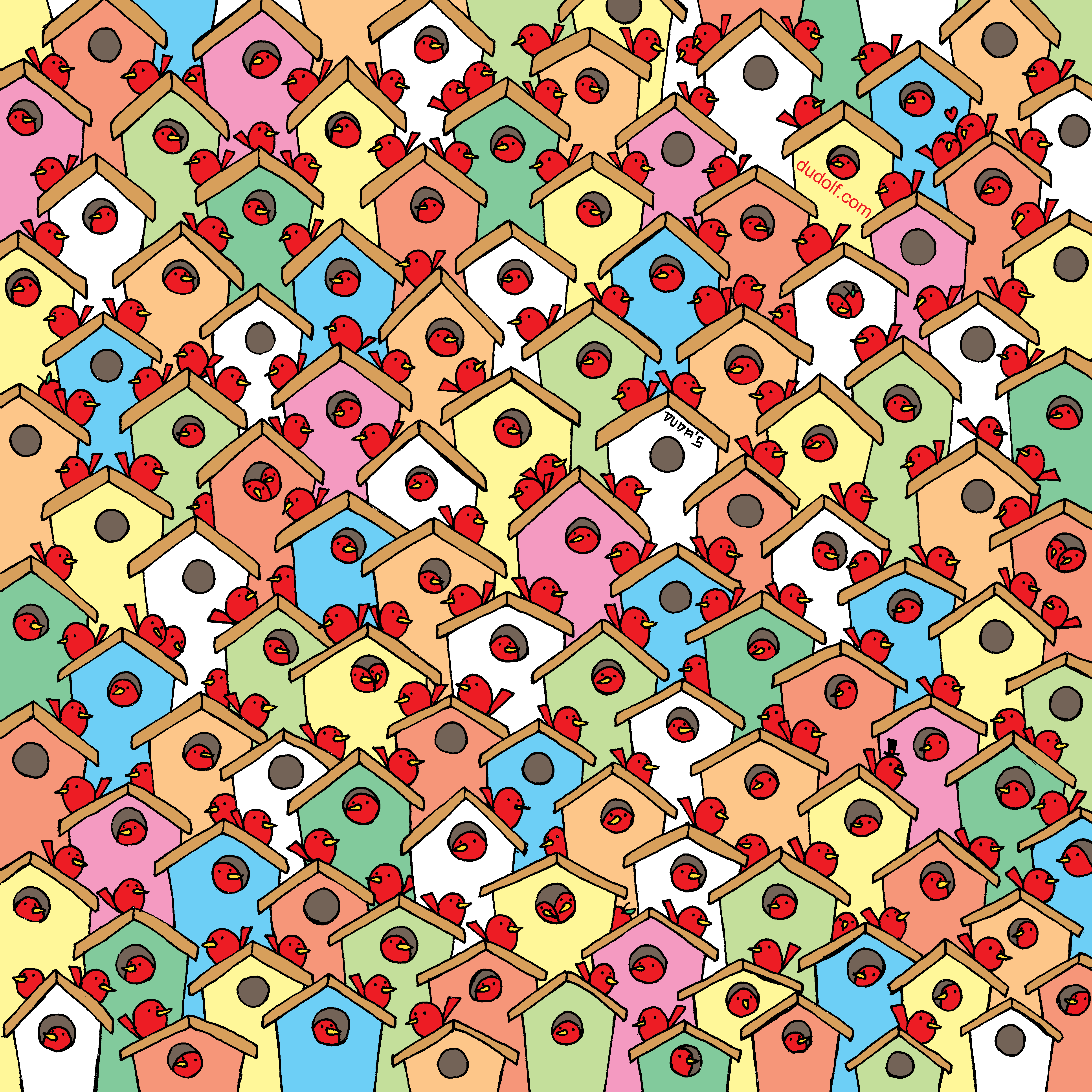 Find more Seek-And-Find puzzles at
https://thedudolf.blogspot.com