Florence Fang, a retired publisher and inspiration to all cartoon super-fans has defended her big, round, and colourful house since the town filed a lawsuit against her in March, 2019.
She's been fighting for her right to keep large sculptures of Fred, Wilma, various dinosaurs and many other characters from the show, all around this yabba dabba dwelling.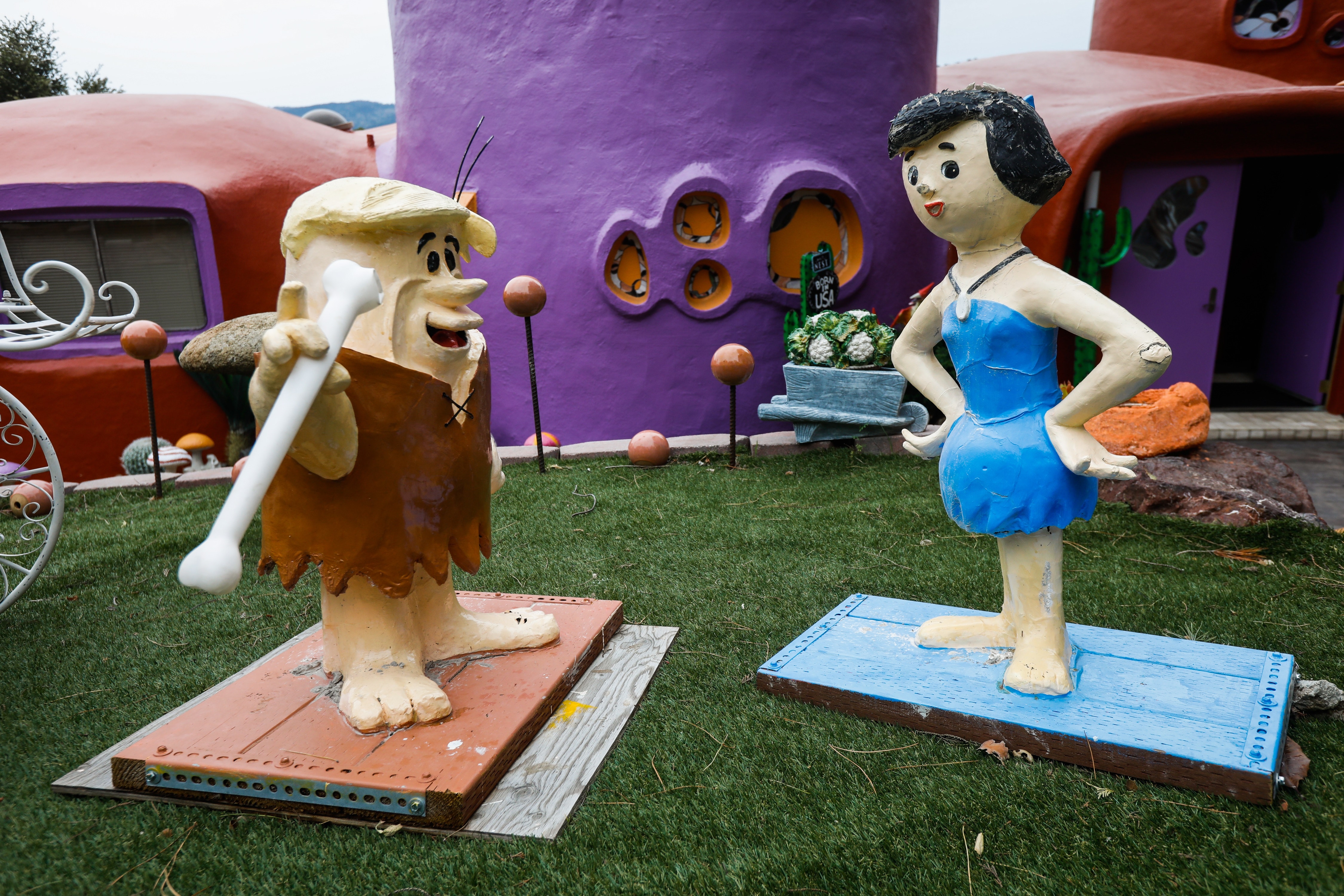 The wealthy and exclusive town of Hillsborough in the San Francisco suburbs claimed that Fang failed to obtain proper permits for her landscaping work, declaring her home a "public nuisance", and "highly visible eye sore" that is not "in keeping with community standards". Community standards probably include "being lame" and "hating fun".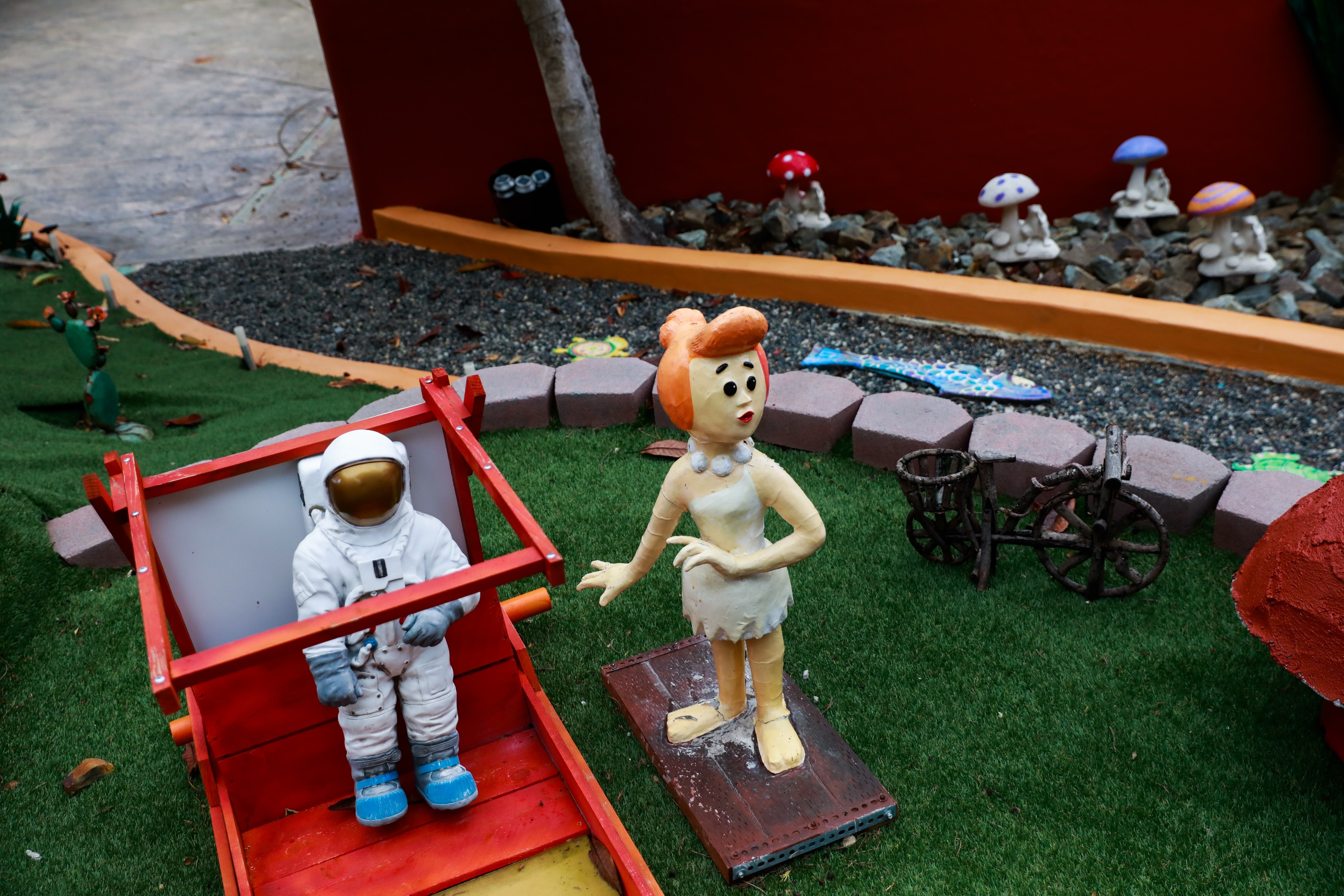 Hillsborough went to court in 2019 after Fang failed to comply with multiple stop-work orders, and an order to remove the features around the multimillion-dollar property. An attorney for the town said residents were required to get a permit before installing sculptures, regardless of the theme.
Mark Hudak, an attorney for Hillsborough, previously said the town prided itself on its rural, woodsy feel. But what's more rural than the stone age?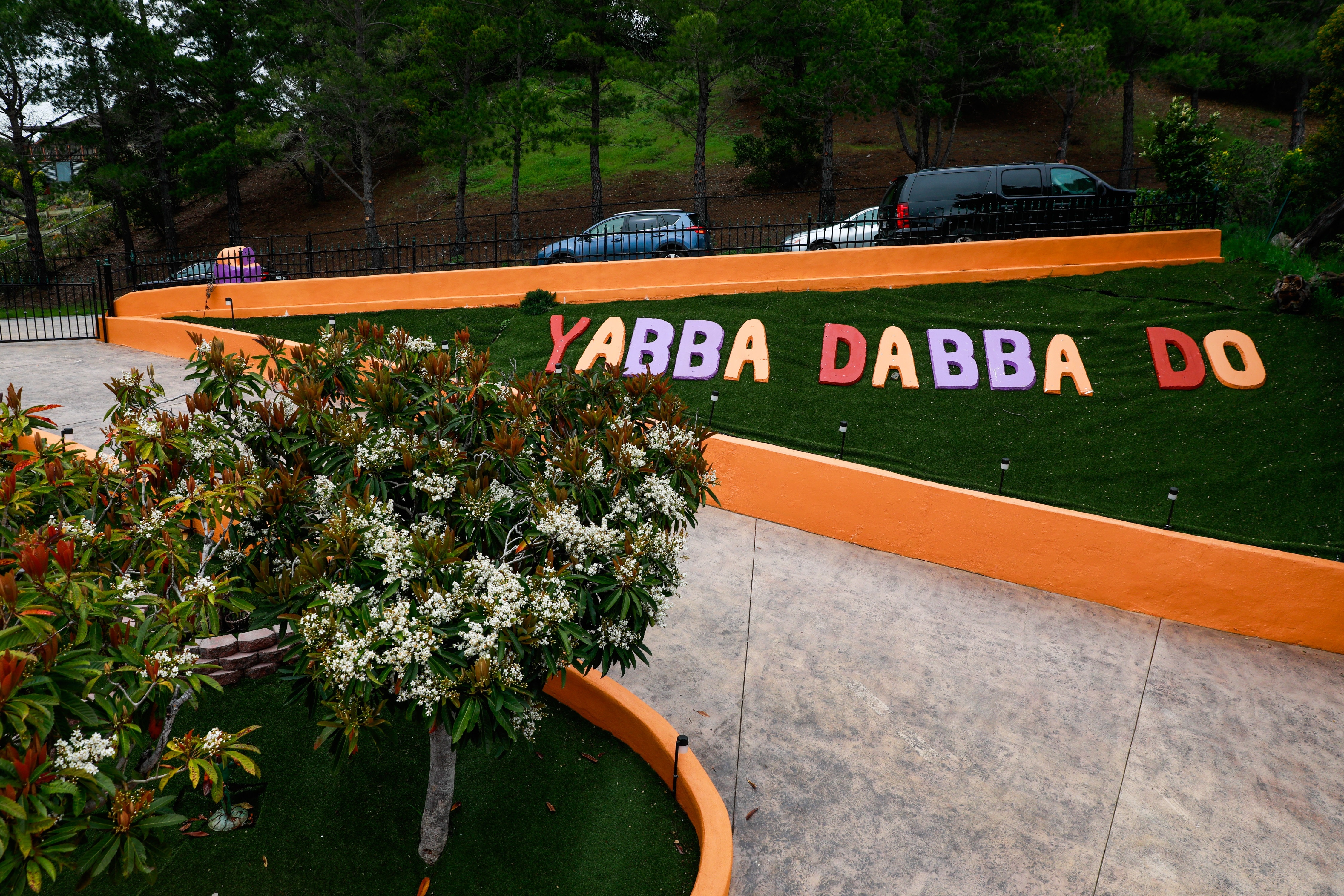 Fang counter-sued and the town has now settled, it will pay Fang $125,000 to drop the lawsuit. The settlement stipulates that the town will review and approve a survey of landscaping improvements. In turn, Fang will apply for building permits.
It's a real win for all the people around the world who wish to live in a life size replica house of a 1960's cartoon show.