Does the idea of triangles have you screaming "I just wish there was another way?"
Well guess what, there is!
A simple, humble, eye-opening TikTok has exploded into a movement after someone shared their unique way of dishing out the birthday cake – using wine glasses. Let's watch it below.
First, the birthday girl blows out the candles, then, one by one her friends take a scoop of cake using a wine glass and, et voila – the cake is served. It's a nifty little trick and this ain't your Nanna's way of serving cake. Unless she does this. Then it is.
And it's got us thinking about other entertaining hacks to consider when you have people over.
Anything can be served on a toothpick if you chop it up small enough
Nothing is off limits. It's also a great way to look like you've done a heap of work, when really you've just stabbed things. They look cute, they look plentiful, are extremely easy to eat, and you can rudely pick your teeth afterwards.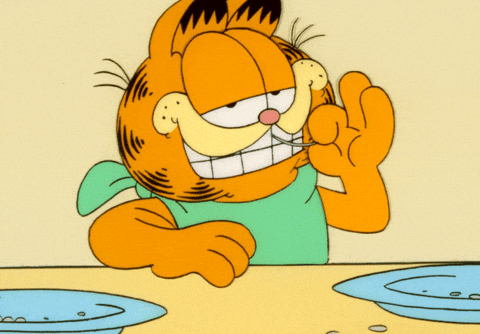 Hide the burnt bits with a microplane
Are you a great cook like me and almost always need to scrape something off something?
Almost everything can be scraped away. Almost.
View this post on Instagram
If you put pomegranate on it, it now looks fancy
Cocktails. Mocktails. Salad. Meat. Dessert. Shampoo. There's nothing this fruit can't fancy up and make you look like you really know what you're doing.
Now, if you excuse us, we need to get back to work on our extremely belated Christmas in July dinner party (thanks coronavirus).
Main image: