Across large swaths of New York, New Jersey, Connecticut and Pennsylvania, residents spent the day coping with water-logged basements, power outages, damaged roofs and calls for help from friends and family members stranded by flooding.
At least 12 New York City residents lost their lives, along with nine in metropolitan New Jersey. Among the fatalities, three people died in a basement in the New York City borough of Queens, while four residents of Elizabeth, New Jersey, perished at a public housing complex that was flooded by 2.5m of water.
Roadways were transformed into river-like torrents in minutes as the downpours struck on Wednesday night, trapping drivers in quickly rising floodwaters. In Somerset County, New Jersey, at least four motorists were killed, officials said.
The damage came three days after Ida, one of the most powerful hurricanes ever to strike the US Gulf Coast, made landfall on Sunday in Louisiana, destroying entire communities.
But the loss of life in the Northeast dwarfed the confirmed storm-related death toll of nine in Louisiana.
Ida's remnants brought 15 to 20 cm of rain to a swath of the Northeast from Philadelphia to Connecticut and set an hourly rainfall record of 8cm for Manhattan, breaking one set less than two weeks ago, the National Weather Service said.
The 18cm of rain that fell in New York City on Wednesday was the city's fifth-highest daily amount, it said.
US President Joe Biden on Thursday said the federal government stood ready to provide "all the assistance that's needed".
The governors of New York and New Jersey, who declared emergencies in their states on Wednesday, urged residents to stay home as crews worked to clear roadways and restore service to subways and commuter rail lines serving millions of residents.
Subway service in New York City remained "extremely limited" and was not likely to be restored until later in the day, transit officials said. Commuter rail service to the city's northern suburbs, most New Jersey Transit rail lines and Amtrak passenger service between Philadelphia and Boston were cancelled. About 370 flights were cancelled at New Jersey's Newark Liberty Airport.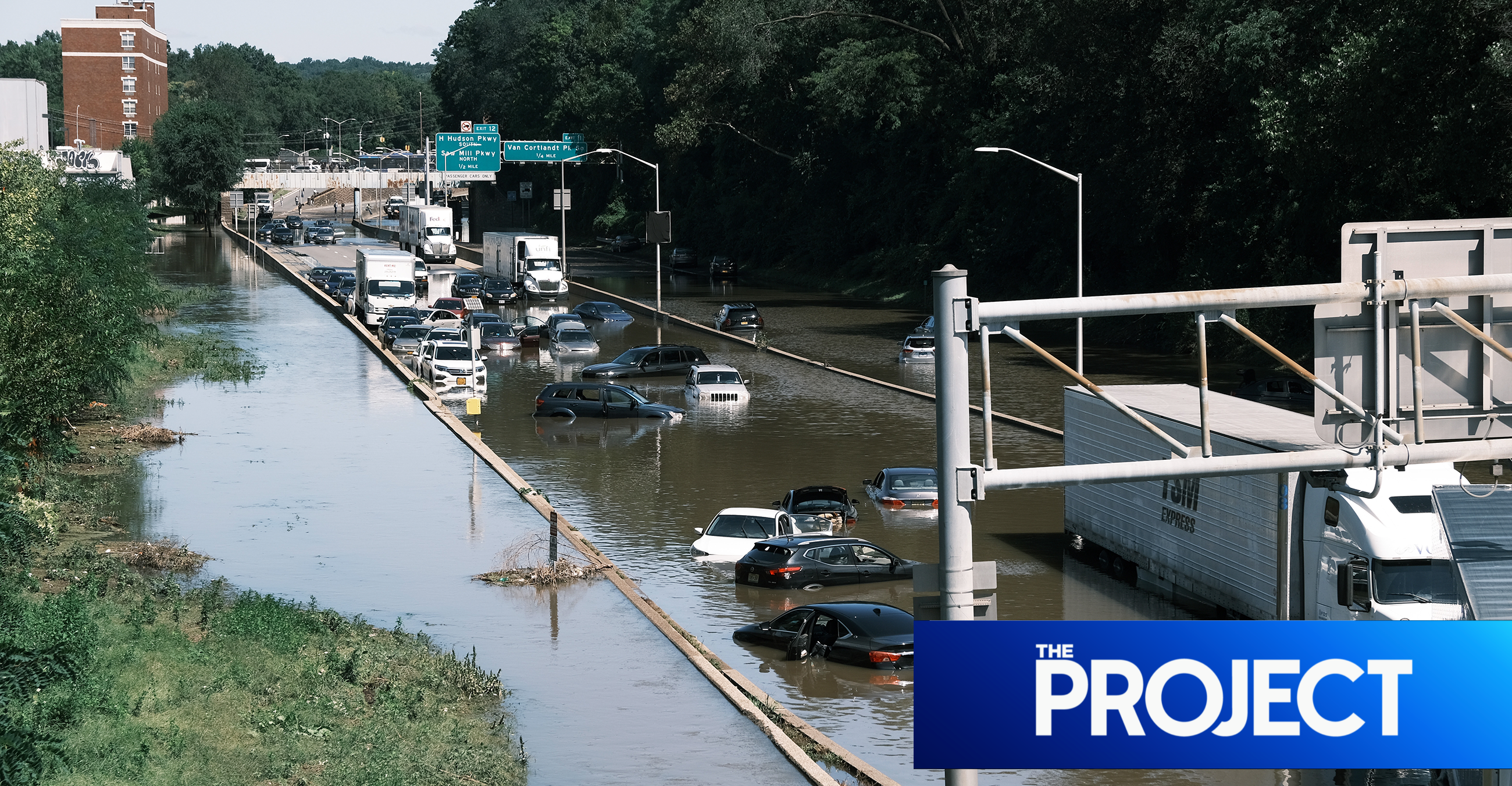 Nearly 170,000 electricity customers were without power on Thursday in four northeastern states that got the bulk of the rain overnight, mostly in Pennsylvania and New Jersey, according to PowerOutage.US, which gathers data from utility companies.
AAP with The Project.