Lock up your children, dogs, birds, snakes, and bring your underwear in from the line if you live in Southern Victoria because the Otway Panther is back!
Posted to The Otway Panther community on Facebook by eagle-eyed photographer, Amber O'Meara Noseda of Great Ocean Road Photography, this feline is out, about and ready to pounce.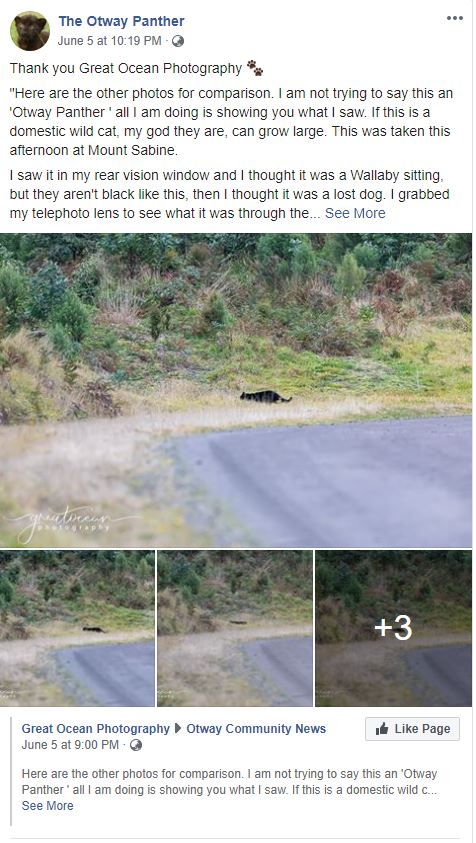 In a very measured post, O'Meara Noseda wrote, "Here are the other photos for comparison. I am not trying to say this an 'Otway Panther ' all I am doing is showing you what I saw. If this is a domestic wild cat, my god they are, can grow large. This was taken this afternoon at Mount Sabine.
"I saw it in my rear vision window and I thought it was a Wallaby sitting, but they aren't black like this, then I thought it was a lost dog. I grabbed my telephoto lens to see what it was through the view finder and at this moment realised it was a cat. This photo is taken with a telephoto lens at 560mm about 30 meters away. I have seen many feral cats before but not this big.
"Make of it what you will."
And make of it, I will! Sources close to The Otway Panther say it was papped on its way to lunch with Bigfoot, who is currently reeling from a messy divorce with splashy-water heart-throb, the Loch Ness Monster (probably).
While we're all still having to experience strong social distancing, I plan on including sighting the Otway Panther into my self-care routine on weekends. A big walk, a lot of fresh air, and the peaceful sound of its claws unsheathing and sticking themselves into my backpack after its snuck-up on me from behind.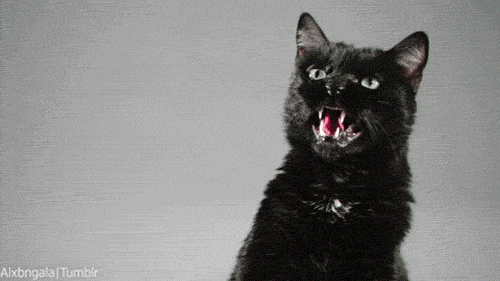 Until that violent day is upon me, I highly recommend checking out the rest of Great Ocean Road's gorgeous photos of wildlife in the region.