A man who went on holiday to Italy without telling his work has used a green screen to dial into a Zoom meeting from an outdoor cafe, changing his backdrop to appear as a lounge room.
The video uploaded on TikTok by a travel group @efultimatebreak, shows the savvy employee sitting down at a café in a busy street of Italy.
Placing his laptop out onto the table, he pulls out a folded piece of bright green paper which he attached to the back of his hat.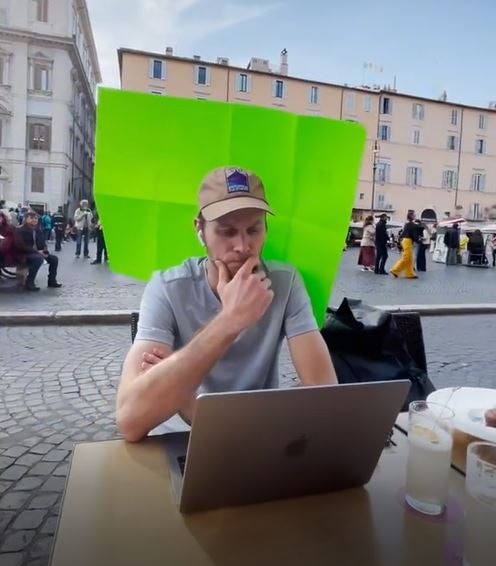 Logging into the zoom meeting, footage of his on-screen can be seen with an apartment backdrop, which is slightly blurred to add realness.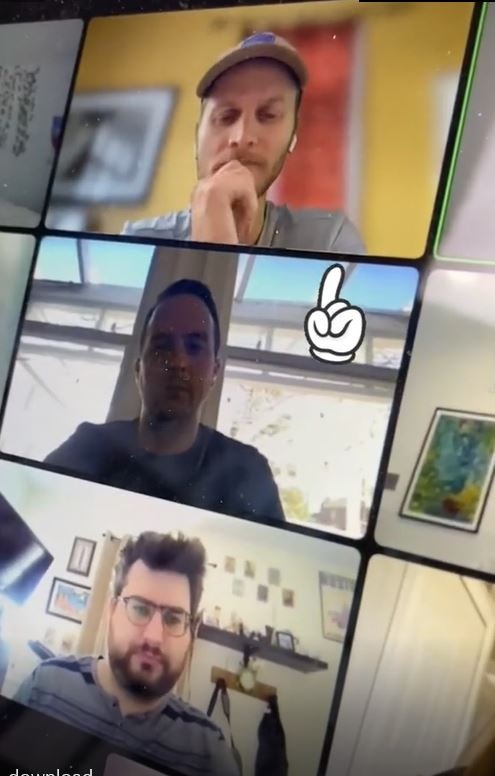 The video, which is closing in on half a million views, has hundreds of users sharing their tips to avoid coming unstuck if you choose to try this.
The important things to remember are:
Be aware of the background noise. A busy street location might not sound like your apartment. Or stay on mute as much as possible.

Some companies have policies on IP filters and geo security. Be sure your computer will work in your destinations.

Others said just simply don't use your camera.
In the comments, the creator does reveal (for legal reasons) that this is a joke and benefits from working for a travel company that allows them to work remotely.